Syria
Damascus: Syrian Army Further Advances in Al-Qaboun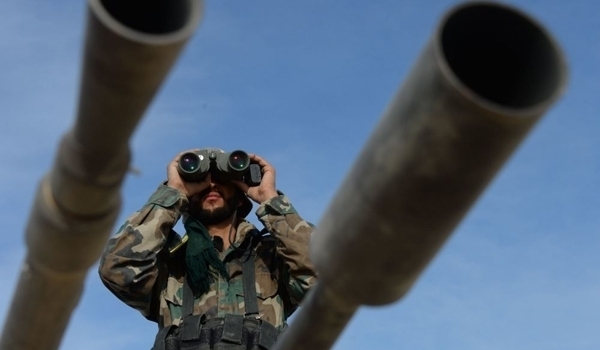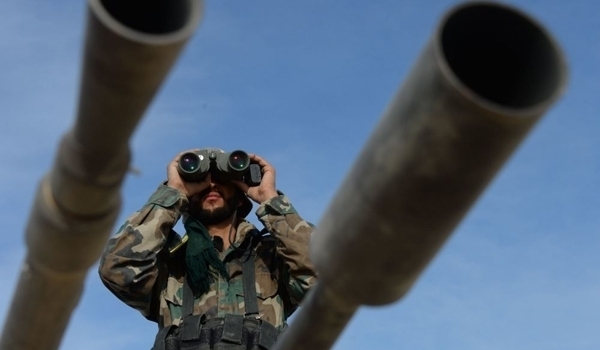 The Syrian army continued military operations against al-Nusra (Fatah al-Sham) Front in the Eastern parts of Damascus province and advanced in several directions after heavy clashes with the terrorists.
The Syrian soldiers engaged in fierce clashes with al-Nusra terrorists in the Southern districts of al-Qaboun, concurrent with the army's missile attacks on militants' positions.
Also, other units of the army, supported by the artillery fire, clashed with the terrorists in the Eastern parts of al-Qaboun, killing several militants.
A military source underlined that the Syrian army forces advanced in several districts of al-Qaboun after inflicting casualties on the terrorists.
Meantime, the army soldiers destroyed a tunnel dug by the terrorists inside the power department in the Northwestern parts of Jober district.
On Monday, the Syrian army advanced in Eastern Damascus after closing all tunnels located between Qaboun and Barzeh regions.
The Syrian army troops engaged in heavy clashes with Al-Nusra terrorists in Qaboun region and made advances towards al-Ba'alah region.
Meantime, the Syrian army's missile and artillery units targeted and pounded the Al-Nusra Front's military positions and bases in the region, killing several militants.
A military source also reiterated that the Syrian army has closed down all tunnels of the terrorists in areas between Barzeh and Qaboun regions.
The Syrian air force also pounded the terrorist groups' bases in Jobar and the outskirts of Erbin and Zamalka regions, and destroyed a military base. Local witnesses said all the terrorists inside the base were killed in the air raid.