Syria
Damascus: Syrian Army Imposes Full Control over Western Ghouta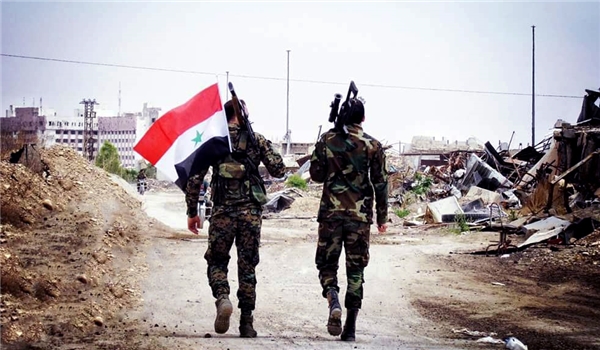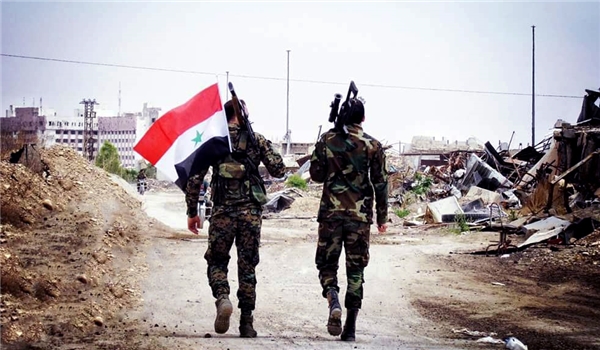 The Syrian Army troops have freed the entire Southwestern Damascus, also known as Western Ghouta from Al-Nusra Front (Tahrir al-Sham Hay'at or the Levant Liberation Board) terrorists, military sources confirmed on Wednesday.
The sources said that the army men that captured the Red Hills in Southwestern Damascus have fortified their positions in the region and have ended Al-Nusra's presence in Western Ghouta.
The sources further said that the army's control over the Red Hills East of the town of al-Hadhar in Quneitra province foiled Israel's plan to create a buffer zone controlled by Tel Aviv-affiliated terrorists.
An Arab media outlet reported on Tuesday that Al-Nusra Front were derailing an agreement for the relocation of gunmen from Beit Jinn region in Southwestern Damascus.
The Arabic-language al-Watan daily quoted well-informed sources as saying that the Al-Nusra has turned its back on the agreement and does not intend to deliver some of its positions to the army men.
The daily further said that the terrorists are still in control of al-Taloul al-Ahmar (the red hills) and Sheikh Abdullah Maqam region that overlooks Beit Jin Farm, adding that the terrorists' refusal to leave the positions is sabotaging the agreement.
The paper added that based on the agreement the terrorists should retreat from al-Taloul al-Ahmar- that consists of three hills – overlooking the town of Hadhar.
Al-Waten said further that according to the agreement the terrorists should withdraw from Sheikh Abdullah Maqam and hand over the Red Hill and later the last group of militants that had not joined the peace agreement could be evacuated from the region to other militant-held regions.