Syria
Damascus warns Zionist regime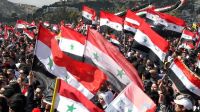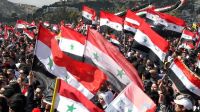 Damascus has warned the Zionist regime about hostile acts against Syria.
According to IRIB World Service, a highly-circulated Syrian daily, in its Sunday edition, noted that the Syrian administration, in a message to the Zionist regime of Israel, has warned if the Israeli regime's jetfighters enter the Syrian airspace through Lebanon, they will be targeted and downed.
Damascus has delivered this message to the Russian Foreign Minister, Sergey Lavrov, while the Russian foreign minister has also conveyed this message to the US and Israeli regime.
The Zionist regime's warplanes hit a research center in the outskirts of Damascus, last Wednesday, killing two and wounding five personnel of this center, while also inflicting financial losses in this air raid.