Palestine
Danon: Hamas Controlling Conflict, Netanyahu a 'Failure'…Danon is Fired!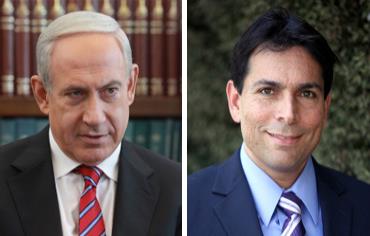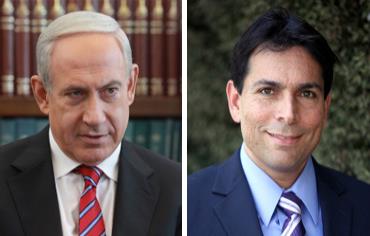 Zionist Prime Minister Benjamin Netanyahu attempted to silence his critics on the Right by firing his deputy war minister, Danny Danon, from his own Likud Party on Tuesday, after Danon called Netanyahu a "failure" and said Hamas was controlling the conflict.
Netanyahu's bureau announced that the Prime Minister fired deputy war minister Danny Danon, a firebrand member of his Likud party, who became a vocal critic of Netanyahu during the Zionist military operation on seized Gaza.
Danon called Netanyahu a "failure" and said Hamas was controlling the conflict.
"Hamas is once again setting conditions for us," Danon said.
Moreover, Danon responded defiantly to his firing by saying that he would not come in line with "the spirit of leftist feebleness of the prime minister" and "would not sell out his ideology for an office and a driver."
He condemned Netanyahu for "not accepting that there are other views inside his party."
A source close to Netanyahu said that such a statement, coming from "Israel's" deputy "defense" minister, had emboldened Hamas and harmed "Israel's" deterrence.
Netanyahu answered by saying he vowed to exert "great force" against Gaza's Hamas rulers after the resistance fighters were cautious about a truce agreement.
In a televised address, Netanyahu said, "Hamas…will pay the price."
Moreover, after getting fired on Tuesday, Danon released a statement to the press angrily chastising the cabinet for its acceptance of an Egyptian-proposed ceasefire with Hamas.
The decision came after Netanyahu was attacked all day long on Tuesday for his decision to accept an Egyptian- brokered cease-fire with Hamas.
In addition to Danon, Netanyahu also faced sharp criticism from Zionist Foreign Minister Avigdor Liberman, and Minister of the Economy and leader of the right-wing political party Naftali Bennett, as well as other politicians inside the Likud. Moreover, Netanyahu's associates admitted that he could not fire Lieberman or Bennett, because it would lead to his coalition coming apart.
Foreign Minister Avidgor Lieberman slammed the "Israeli" acceptance of the Egyptian truce and Netanyahu's "hesitance," saying "Israel" should conquer [seized] Gaza and expel Hamas from it.
Meanwhile, a statement read: "It is inconceivable that the deputy "defense" minister will attack the country's leadership leading the campaign."
Netanyahu further said that while "Israel" is in the midst of a military operation against Hamas, "the deputy "defense" minister cannot sharply attack the leaders of the state."
Netanyahu said that if Danon lacked confidence in his own government, he should have resigned.
Because Danon did not quit, Netanyahu said he therefore had no choice but to fire him.
As chairman of the Likud's powerful central committee, Danon can use the party's institutions to avenge his firing. Danon told The Jerusalem Post that he would do so if he sees the prime minister continuing to implement the policies of Hatnua chairwoman Tzipi Livni.
Meanwhile, speculation remained rife over a possible ground incursion, with no conclusive remarks from "Israeli" officials but a pledge to carry one out if the need arose.
On Tuesday, Netanyahu said that, "Hamas leaves us no choice but to expand and intensify the campaign against it."
The armed forces chief of staff, Lieutenant General Benny Gantz, said after Netanyahu's remarks that, "The army renewed its attacks and will increase them as much as necessary, in the air, sea and land, according to our orders."