Syria
Dara'a: Hundreds of Militants Surrender to Syrian Army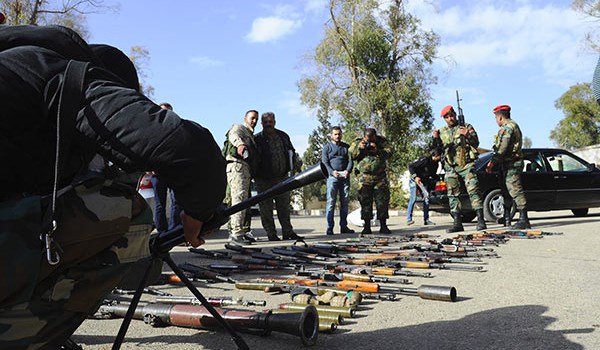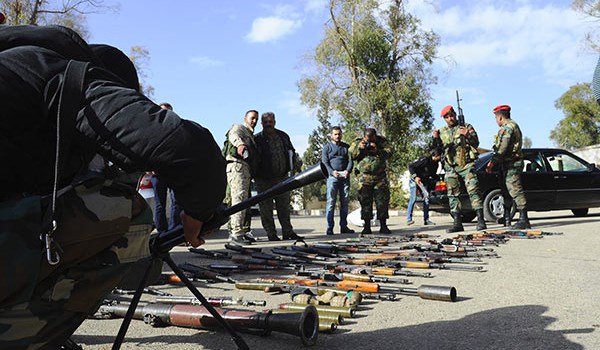 Commander of Umat al-Towhid Brigade and over 500 of his forces laid down arms and joined the nationwide peace agreement with the Syrian government in the Southern province of Dara'a.
Thaer al-Akta'a and over five hundred of his forces handed over their weapons and equipment to the Syrian army and surrendered themselves to the relevant officials in the town of al-Sanmin.
The commander and his forces, who had previously called for amnesty, were granted government pardoning.
The Arabic language al-Hadath news website reported that terrorist groups' websites tried to ditch this report, while informed sources underlined that al-Akta'a handed over 150 personal arms to Supreme Military Council in addition to his own gun.
Also on Sunday, Syrian authorities restarted studying amnesty applications of hundreds of militants, pardoning over 500 in a town in Northern Dara'a.
510 wanted-people, including 150 militants that had laid down arms and surrendered to the Syrian army were granted amnesty in the town of al-Sanmin.
The terrorist groups in al-Sanmin had previously refused to join the reconciliation talks.