Syria
Dara'a: Syrian Army and Hezbollah Advance at Kafr Nissaj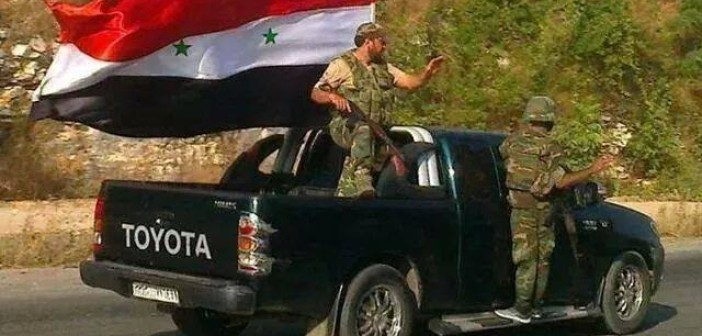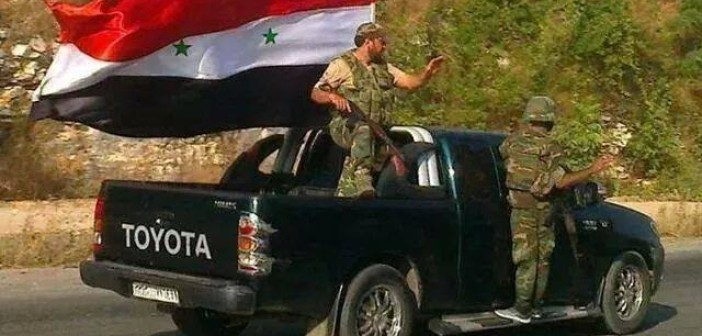 The Syrian Arab Army's 9th Armored Division – in cooperation with Hezbollah (Party of God) – has made an imperative advance towards the southwestern part of Kafr Nissaj after almost two straight weeks of intense fighting with the Syrian Al-Qaeda group "Jabhat Al-Nusra" in this northern Dara'a town.
The 9th Division's deployment of tanks at Kafr Nissaj has paid dividends for their advancing contingents, as the rugged terrain made it difficult for their infantry to maneuver around the fierce resistance from Jabhat Al-Nusra and the Free Syrian Army's 1st Brigade.
Southeast of Kafr Nissaj, the SAA's 7th Mechanized Division continued their offesnive on the FSA and Jabhat Al-Nusra contingents entrenched inside the town of Kafr Shamis, inflicting serious damage to the enemy's western flank at Ghayyan Hill (Tal Ghayyan).
According to a military source, at least 15 rebels were killed during clashes with the SAA's 7th Division on Friday, including Jamaal Basheer Al-Bablawi, 'Umar Hishaam Mukhtar, Ziad 'Issa Hourani, Qusay Sameer Al-'Atallah, Naseem Sameer Al-'Atallah, 'Abdel-Rahman Mohammad Ramada.n, and Wassam Khodor Abu Radwan.
At 'Itmann, intense firefights were reported between contingents loyal to the FSA and soldiers from the SAA's 5th Armored Division; however, both sides were unable to achieve any significant progress at this town in the Dara'a Governorate.
Jabhat Al-Nusra – in cooperation with the FSA – attacked the Apricot Orchards (Qasr Mushmush) at the town of Ghazali, attempting to breach the 5th Division's frontline defenses – they were repelled before they could gain any ground.