Syria
Dara'a: Syrian Army, Artillery Stage Massive Attacks on Militants' Gathering Centers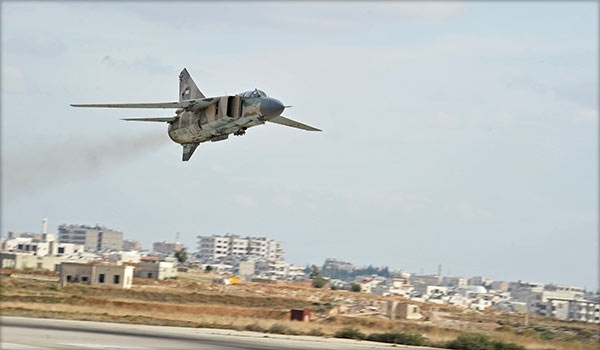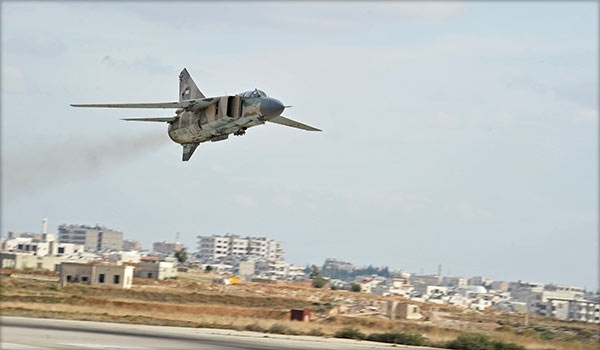 The Syrian air force and army's artillery units pounded and destroyed the gathering centers of the terrorists across Dara'a province on Saturday.
The Syrian air force raided the military sites and concentration centers of the terrorist groups in Tafas town in Dara'a province today.
Meantime, the Syrian army's artillery units shelled the military sites of the militants in Enkhel, Al-Sura, Western Qariya and Um al-Mayadeen in Dara'a countryside.
In a relevant development earlier today, the Syrian troops and their popular allies drove the militant groups back from more territories in Dara'a near the border with Jordan and restored security to one more key village.
The Syrian army troops, the National Defense Forces (NDF) and the Palestine Liberation Army (PLA) imposed full control over the village of al-Naimah after a tough battle with al-Nusra and the Free Syrian Army (FSA).
The Syrian Armed Forces launched their powerful assault on al-Naimah on Friday evening, when they launched a barrage of mortar shells into this village located at the Eastern side of Dara'a City.
The capture of al-Naimah comes just 18 hours after the Syrian Armed Forces seized the important town of Atman near the provincial capital of the Dara'a province.
With al-Naimah and Atman under their control, the Syrian Armed Forces have secured the Northern and Eastern sides of Dara'a City, leaving the militants with only two directions to attack the provincial capital from.
As a result of their military operations near the provincial capital, the Syrian Armed Forces are inching closer to securing the vast Jordanian border with the Dara'a province.
Also on Friday, the Syrian Army and popular forces pushed the militant groups back from their positions in and outside a key town in the Northern part of Dara'a province following a brief battle.
The Syrian army, the NDF and other popular fighters captured Atman after a brief battle with the FSA and al-Nusra Front.
Both pro and anti-government social media activists have reported the withdrawal of the militant groups to the nearby town of Da'el, marking what would be the second major defeat for the latter in the Dara'a province in only three weeks.
The loss of Atman would leave the terrorist groups trapped at the strategic towns of Da'el and 'Ibtta; it would only be a matter of time before they would concede these sites to the Syrian Armed Forces.