Syria
Dara'a: Syrian Army Gives Last Ultimatum to Terrorists to Surrender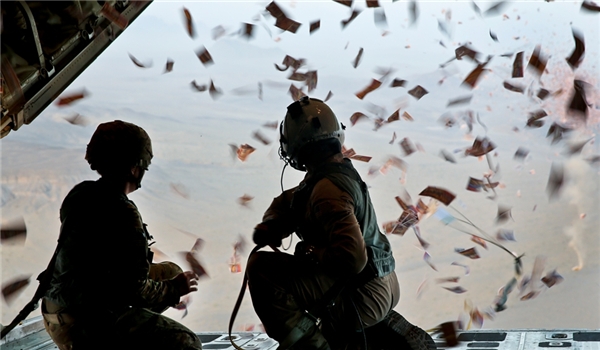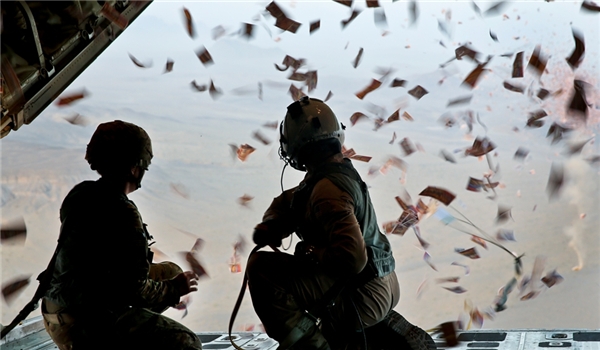 The Syrian Army gave a 48-hour ultimatum to the terrorist groups in Dara'a province to lay down their arms and surrender to the government forces as the armed forces are preparing for an imminent operation in region.
The army's military helicopters dropped thousands of leaflets in terrorist-held regions in the towns of Da'el, Mazirib and Tafas in Dara'a province, calling on the terrorists to lay down arms and surrender to the army units.
In the meantime, the Arabic-language al-Watan daily reported that the army gave a two-day long ultimatum to the terrorists in the town of Mahaja in Southern Dara'a to declare their final decision about reconciliation talks with the army.
The Free Syrian Army terrorists had previously rejected the army's peace offer in the region.
Al-Watan daily quoted field sources as saying on Tuesday that the army reinvigorated its combat capabilities near the town of Um Walad in Eastern Dara'a.
The army also sent a number of forces and a large volume of military hardware to Tal al-Hadid region, the daily added.
The daily further said that the army was preparing for a large-scale operation as its reinvigorated positions in al-Hadid and Um al-Walad overlook a number towns and supply lines.
The army's operation in Yarmouk Camp and Hajar al-Aswad in Southern Syria is ending and expulsion of terrorists from Northern Homs and Southern Hama are successfully underway.