Syria
Dara'a: Syrian Army Repels Another Nusra Attack, Terrorists Transfer Injured Members to Israel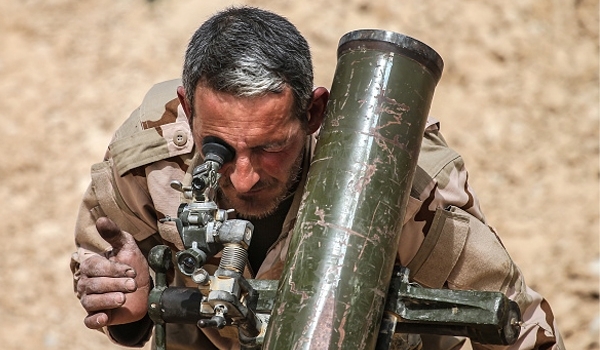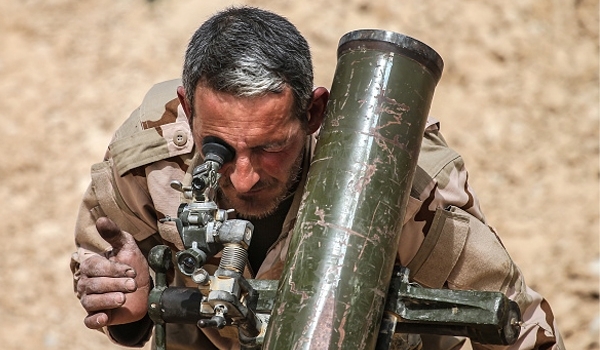 The Al-Nusra Front (recently renamed to Fatah al-Sham Front) failed to prevail over the Syrian Army troops' positions in the Western districts of Dara'a city after sustaining a number of casualties, reports said, adding that the terrorist group has transferred its wounded members to Israeli hospitals for treatment.
Syrian Army troops fended off the al-Nusra attack on their positions in al-Manshiyeh neighborhood, killing and wounding a number of terrorists.
The army men further targeted al-Nusra Front's positions in the oil customs region, al-Sweidan street and near Balal Habashi grand mosque and Yarmouk school, destroying terrorists' bases and military vehicles.
Army reports said the al-Nusra suffered heavy casualties in the second round of attacks.
Local sources disclosed that the al-Nusra has transferred a number of its injured members to Israeli hospitals to be treated there.
A military source rejected reports released by website affiliated to the terrorist groups about the al-Nura's advances in al-Manshiyeh and underlined that the army could take back the entire lost lands Southeast of al-Manshiyeh after arrival of fresh soldiers and military equipment in Dara'a.
In the meantime, Syrian and Russian fighter jets targeted badly the terrorists' positions and communication lines in the battlefield.
A military source said on Tuesday that over 200 terrorists of Al-Nusra Front and its allied groups were killed or wounded in failed attacks on Syrian Army positions in the Western districts of Dara'a city.
The source said that the army troops warded off a large-scale operation of the al-Nusra and other terrorist groups, codenamed Al-Mowt Wa La Al-Mazelah (death better than surrender), to prevail over the government forces' positions in al-Manshiyeh neighborhood, killing or wounding over 200 terrorists.
The military source added that over 2,000 terrorists, backed up by tanks, missiles and artillery fire and suicide attackers, stormed the army's positions in al-Manshiyeh neighborhood to take control of entire Dara'a, but sustained a major defeat and retreated after they lost over 200 comrades in the battle.
The army men also targeted several bomb-laden suicide vehicles of terrorists before reaching government forces' positions, he said.
The army soldiers also targeted several command centers of the terrorists and inflicted major losses on their tanks and military vehicles.