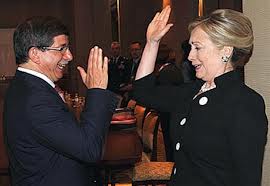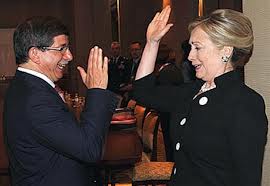 Spokesman of the Foreign Ministry, Jihad Makdessi, said that the repeated statements of Turkish Foreign Minister Ahmet Davutoglu reaffirm his determination to continue dragging the Turkish people into Turkish government's policies which no longer receive approval and consensus as they contradict the interests and the historic and fraternal bonds between the Syrian and Turkish people.
In a statement, Makdessi said that Davutoglu still adopts the course of escaping forward and refuses to undertake any critical revision of destructive policies that proved to be a failure on the ground that he continues to publically target the security and stability of the next-door neighbor Syria.
He said that it was clear for all observers that Turkey and the Arab Gulf didn't commit to the success of the decision to suspend military operations which the Syrian leadership committed to, which holds them responsible for the continuing shedding of Syrian blood and forms a clear undermining by these parts of the mission of UN Envoy Lakhdar Ibrahimi through their continuing funding, arming and harboring of armed terrorist groups.
Makdessi affirmed that Syria will remain committed to the historic and fraternal relations between the Syrian and Turkish people whom no government will succeed in undermining or damaging.