Afghanistan
Deadly blast hits election rally in Afghanistan's Helmand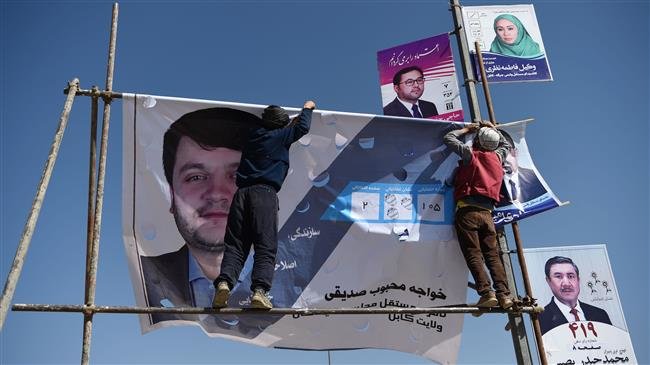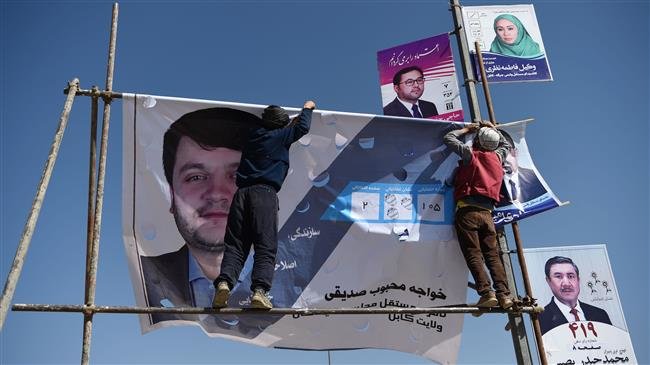 A bomb attack at an election rally in southern Afghanistan has claimed the lives of at least eight people and wounded 10 others, local Afghan officials say.
The attack was carried out by a bomber on Tuesday in Lashkar Gah, the provincial capital of Helmand, a southern province bordering Pakistan that has seen some of the fiercest fighting of the Taliban insurgency.
Haji Abdul Aahad Sultanzoy, a member of the provincial council said that the attack took place in the office of a parliamentary election candidate while a campaign rally was underway.
According to reports, Saleh Mohammad Achakzai, an election candidate, was among those killed in the blast.
The Taliban have ordered its militants to attack authorities who are helping organize this month's parliamentary elections in Afghanistan. They have also called on candidates and voters to boycott the polls.
Taliban spokesperson Zabihullah Mujahid has recently said that the militants would pull no punches to disrupt the long-delayed vote scheduled for October 20.
"People who are trying to help in holding this process successfully by providing security should be targeted and no stone should be left unturned for the prevention and failure [of the election]," Mujahid said in a statement.
The warning coincides with an increase in the number of militant attacks in the country ahead of the polls.
A bomb attack on October 2 hit an election campaign rally in eastern Afghanistan, killing at least 13 people and wounding many more.
Back in April, nearly 60 people were killed and 120 others wounded in a bomb attack at the doorway of an identity card distribution and voter registration center in Kabul's Dasht-e-Barchi area, a neighborhood where many of the Hazara Shia Muslims live and have frequently been targeted by bombers. The Daesh terrorist group claimed responsibility for the bombing.
Candidates will contest the 249 seats in the National Assembly for five-year terms. Regional elections will also be held in districts across Afghanistan.
The polls were originally set to be held in 2015 following presidential elections the previous year but were repeatedly pushed back due to security fears and logistical problems.
Preparations for the ballot have been in turmoil for months and there has been widespread speculation about whether the vote would go ahead.
Bureaucratic inefficiency, allegations of industrial-scale fraud and an eleventh-hour pledge for biometric verification of voters threaten to derail the process and any hope of a credible result.
Afghan people still face insecurity 17 years after the United States and its allies invaded the country as part of Washington's so-called war on terror.
Although the Taliban militant group was removed from power as a result of the invasion, the country remains occupied and many areas are still threatened by insecurity.
The Taliban have repeatedly declared that they will not enter talks until US-led foreign troops leave the country.