Afghanistan
Asia-Pacific
Deadly Taliban truck bomb hits near police station in eastern Afghanistan
A truck bomb explosion near a police station in eastern Afghanistan has left at least three people dead and some 27 others injured, officials say.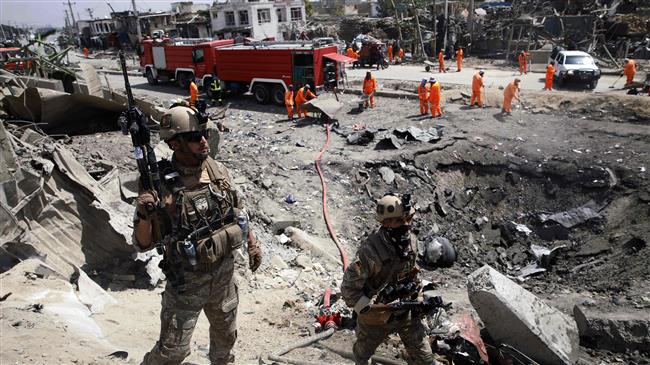 The blast, which took place outside the police headquarters in Laghman Province, also partially destroyed a nearby religious school, wounding nearly 20 children, Asadullah Daulatzai, the spokesman for the governor of the province, said on Wednesday.
"The students were wounded by flying glass," he said.
The Afghan Interior Ministry blamed the attack on the Taliban militant group.
Zabihullah Mujahid, a Taliban spokesman, acknowledged that the militants had packed a large truck with explosives to stage the attack.
The incident comes as the country is awaiting the results of the first round of presidential voting, which took place last month.
Voting was marred by attacks claimed by the Taliban, who had pledged to disrupt the election by targeting polling stations across the country.
Election-related violence killed dozens in Afghanistan: UNA United Nations report says dozens of people have been killed and hundreds more wounded in violence related to Afghanistan's recent presidential election.
Peace talks between the militant group and the White House collapsed earlier last month in Qatar's capital, Doha.
The United States and its allies invaded Afghanistan to remove a Taliban regime in 2001.
According to the United Nations, nearly 4,000 civilians were killed or wounded in militant attacks in the first half of 2019.