Bangladesh
Death penalty triggers more fierce clashes across Bangladesh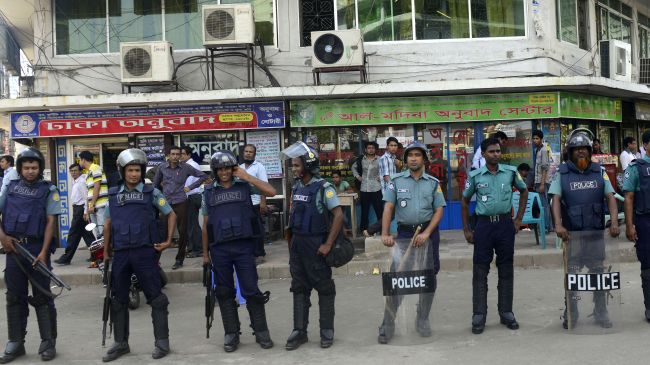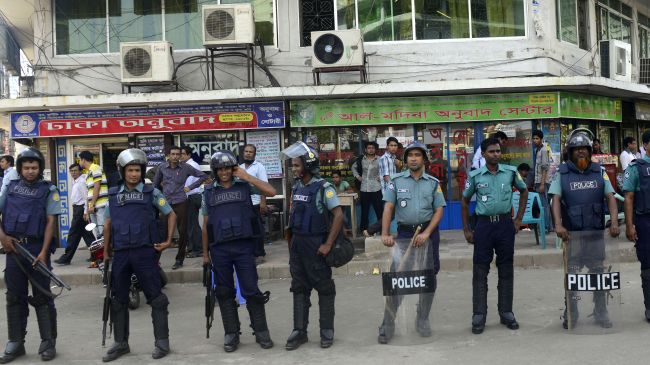 A series of violent clashes have erupted between security forces and angry demonstrators over a death sentence slapped on a senior Bangladeshi opposition Muslim leader.
Police opened fire on protesters during the second consecutive day of nationwide strikes on Thursday, killing at least one in the western town of Mujibnagar and injuring ten others.
The supporters of the country's largest Islamic party took to the streets to reject the sentence handed down to Abdul Quader Mollah for alleged crimes committed during the country's 1971 war of independence, which saw then East Pakistan break from Islamabad.
Mollah was convicted by the Supreme Court for rape, murder and mass murder of unarmed civilians.
Since January, the Court has convicted six other political leaders over similar charges.
The opposition and Islamic parties have denounced the trials as politicized.
The opposition accuses the government of seeking to intimidate them by trying their leaders for alleged war crimes committed more than 40 years ago.
Rights groups also say the court's legal procedures fall short of international standards.
People have taken to the streets in major Bangladeshi cities on many occasions to protest against controversial trials of opposition activists and leaders.
More than 150 people have been killed in clashes with police since the beginning of this year.
Bangladesh's main opposition parties and several Islamic groups staged nationwide strikes to strongly condemn the killing of protesters in a crackdown by security forces.
Bangladesh has experienced a turbulent history marred by military coups, bloody turmoil and natural catastrophes.