Syria
Death toll from attacks in Syria's Homs now at 100: NGO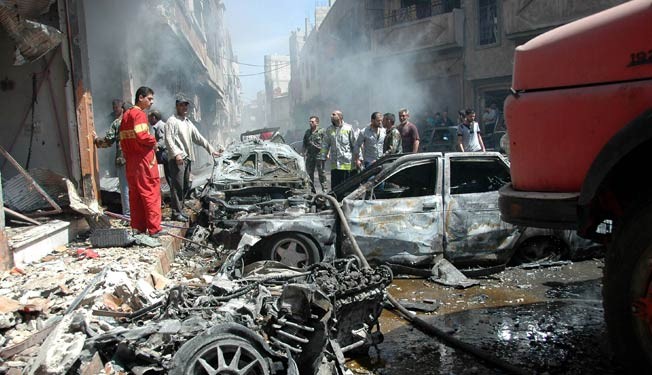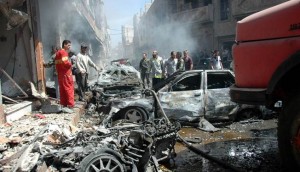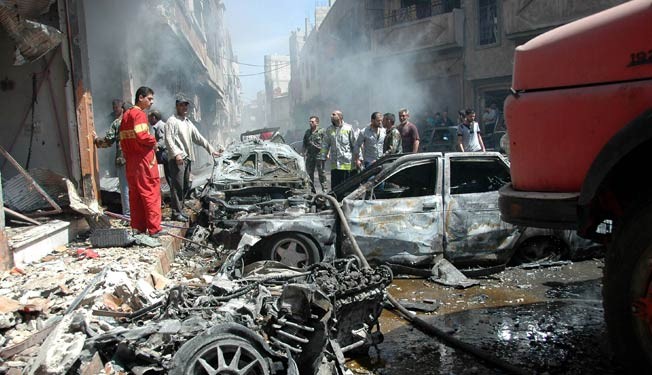 Twin car bombs claimed by militants on a government-held district of Syria's third city Homs killed at least 100 people, mostly civilians, a monitoring group says, sharply raising an earlier toll.
Tuesday's attack was the deadliest of its kind in Homs since the Syrian conflict erupted three years ago, and came as government forces make a new attempt to overrun the handful of remaining militant enclaves in the city center.
Al-Qaeda's Syria affiliate, al-Nusra Front, said it carried out the twin bombings against the city's Abbasiyeh neighborhood, which is mainly inhabited by members of Syrian President Bashar al-Assad's Alawite minority community.
"God allowed the al-Nusra Front's fighters to achieve a feat despite draconian security measures," the hardline Sunni group said.
"It is so that they (the residents of pro-government areas) taste the hell that our brothers have tasted," it added.
The Syrian Observatory for Human Rights had initially reported a toll of at least 51 dead and scores wounded from the bombings but raised that Wednesday to at least 100 dead.
Observatory chief Rami Abdel Rahman said the bombers had not come from inside the city's militant enclaves but from elsewhere.
"It's a message from the rebels to Assad that there won't be any safe zones to hold the election in," he said.
Also on Tuesday, mortar fire killed 14 people in Damascus, the state SANA news agency reported, blaming militants in the outskirts of the capital.
Syria sank into war in 2011 when pro-reform protests turned into a massive insurgency following the intervention of Western and regional states.
The unrest, which took in terrorist groups from across Europe, the Middle East and North Africa, has transpired as one of the bloodiest conflicts in recent history.