Death toll from China fire rises to five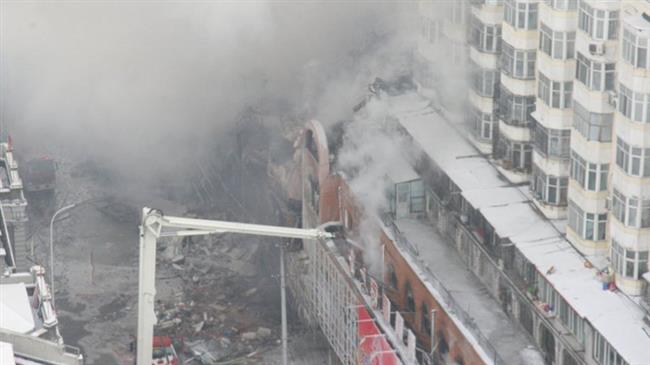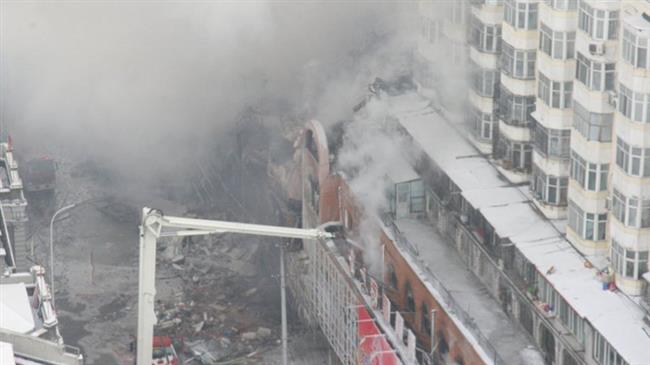 Two more bodies have been found from the rubble of a fire-damaged warehouse which collapsed in China's Heilongjiang province, raising the death toll to five.
The warehouse belonged to a ceramics market which was located at the bottom of an 11-storeyed residential building in the city of Harbin.
The first to third floors were used as warehouses and the rest eight floors were residential.
The fire broke out on Friday afternoon around 1:00 p.m. and reportedly burned for nine hours.
The building collapsed Friday night when firefighters were trying to extinguish the third-floor fire. The source of fire is not clear yet.
At least 14 firefighters have been injured with three of them being in critical condition. Of five dead firefighters, the youngest was 18 years old and the oldest 22.