Lebanon
Death toll from clashes in Lebanon's Tripoli mounts to 23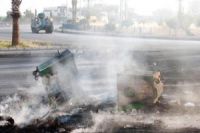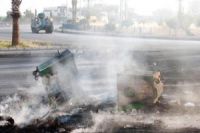 Nearly two dozen people have died in the Lebanese city of Tripoli since the outbreak of recent clashes between supporters and opponents of the Syrian government.
Lebanese security sources said on Friday that May 23 was the bloodiest day in the recent clashes. At least 11 people were killed in 24 hours.
The clashes erupted between the two groups in two major districts of Bab al-Tibbaneh and Jabal Mohsen in Lebanon's second largest city on May 19. More than 160 others have also been wounded.
Tripoli has been the scene of fierce clashes between the two groups since the beginning of the turmoil in Syria in March 2011.
While residents in Bab al-Tibbaneh support militants fighting against the Syrian government, the people of Jabal Mohsen are loyal to Syrian President Bashar al-Assad.
Lebanon has reportedly deployed security forces across the city since the beginning of the recent wave of violence. Many homes have been damaged due to the unrest in the two neighborhoods.
Lebanese President Michel Suleiman held a high-level meeting on May 21 to discuss the security situation in Tripoli.