Africa
World News
Death toll from conflict in Sudan's West Darfur reaches 56
The death toll from days of tribal clashes in Sudan's West Darfur has risen to 56, and 132 people have been wounded, according to the United Nations (UN).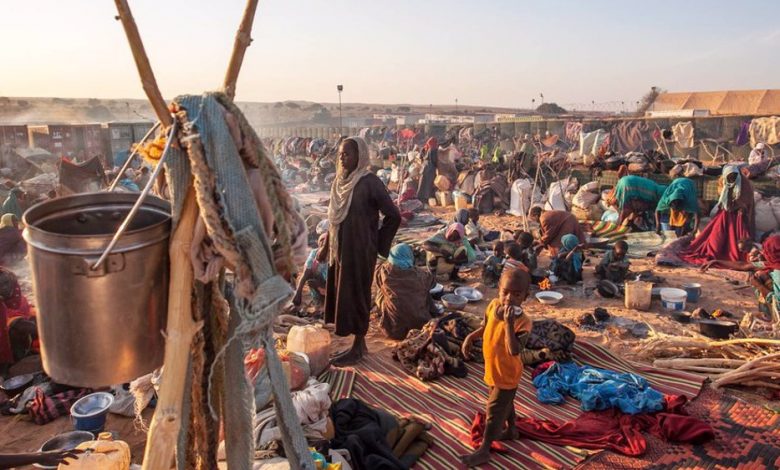 The fighting, which escalated over the weekend, has also forced thousands of people to flee their homes, said the UN and a local committee of doctors on Tuesday.
"The number of deaths has risen to 56 and more have been injured," the UN humanitarian coordination office said. "People are fleeing into neighboring Chad."
Clashes erupted between Arab tribes and the non-Arab Masalit ethnic group after unknown assailants shot at Masalit tribesmen on Saturday evening, killing two and injuring as many.
Heavy weaponry and rocket-propelled grenades have been used in the clashes.
According to the UN, there have also been attacks on civilians, including women and children, as well as on humanitarian facilities.
The Sudanese government declared a state of emergency on Monday and said in a statement that the interior minister would be heading to El Geneina, the capital of the West Darfur State, soon.
Around 108,000 already internally displaced people have been pushed out of the Krinding camps in El Geneina, according to the doctors committee.
About 3,800 people have fled their neighborhoods, some to neighboring Chad, according to the UN.
The bloodshed comes despite the signing of a peace deal last year between Sudan's transitional government and some rebel groups that had been fighting the government of outed president Omar al-Bashir since 2003.
Ethnic minority groups, who complained of marginalization under Bashir, had taken up arms against the central government, which responded by unleashing pro-government armed groups.
After the signing of the peace agreement, UN peacekeepers left the country.
But the conflict has re-emerged.
Bashir is wanted by the International Criminal Court on charges of genocide in the West Darfur conflict in 2003, which the UN says left 300,000 people dead and displaced more than 2.5 million.