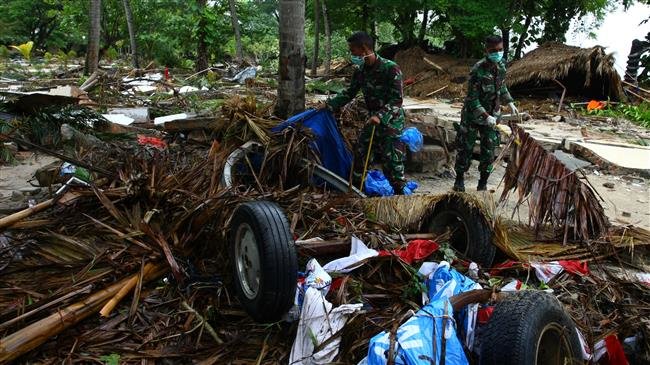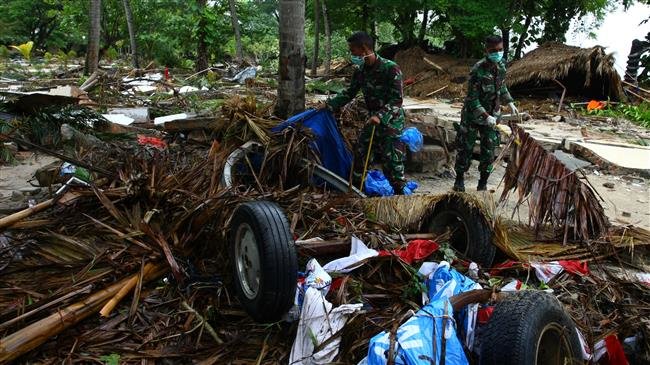 The number of people killed by a tsunami that hit Indonesia has jumped to 429, and Indonesian rescuers expect the figure to rise as the search expands.
More than 1,400 people were injured while at least 154 others remain missing since an underwater landslide triggered by the eruption of the Anak Krakatau Volcano in the Sunda Strait between the islands of Sumatra and Java caused a tsunami on Saturday.
Thousands of residents were also forced to move to higher ground, with a high-tide warning extended to Wednesday.
Heavy machinery, sniffer dogs, and special cameras were used by rescuers to detect and dig bodies out of mud and wreckage along a 100-km stretch of Java's west coast.
'In fact, there are many victims…'
Officials also said that the search area would be expanded further south.
"There are several locations that we previously thought were not affected," Yusuf Latif, spokesman for the national search and rescue agency, said. "But now we are reaching more remote areas… and in fact there are many victims there."
Residents living on the coast received no early warning before the tsunami hit as Indonesia's detection apparatus is reportedly only set up to detect waves caused by earthquakes.
Footage shows the devastation in western Java's Pandeglang regency, Indonesia, on Monday, following a deadly tsunami that killed at least 373 people and left over 1,000 injured.
Authorities warned of further high waves and asked residents to stay away from the shoreline.
Heavy rainfall and low visibility hindered rescue efforts. Military and volunteer teams used drones to assess the extent of the damage along the coast.
Atmadja Suhara, a local official in Labuan City, said he was helping to care for 4,000 refugees, many of whom had been left homeless.
"Everybody is still in a state of panic," he said. "We often have disasters, but not as bad as this."
"God willing," the official said, "we will rebuild."
Indonesia forms part of the Pacific "Ring of Fire" and is regularly hit by earthquakes and has suffered its worst annual death toll from disasters in over a decade.
In July and August, a series of major quakes flattened parts of the island of Lombok, and a double quake-and-tsunami claimed the lives of more than 2,000 people on a remote part of Sulawesi Island in September.