Iran
Middle East
Death toll from Iran floods rises as recovery efforts continue
The death toll from flash floods in Iran has risen to 56, with reports saying at least 18 other people have gone missing in a week of torrential rainfall across the country.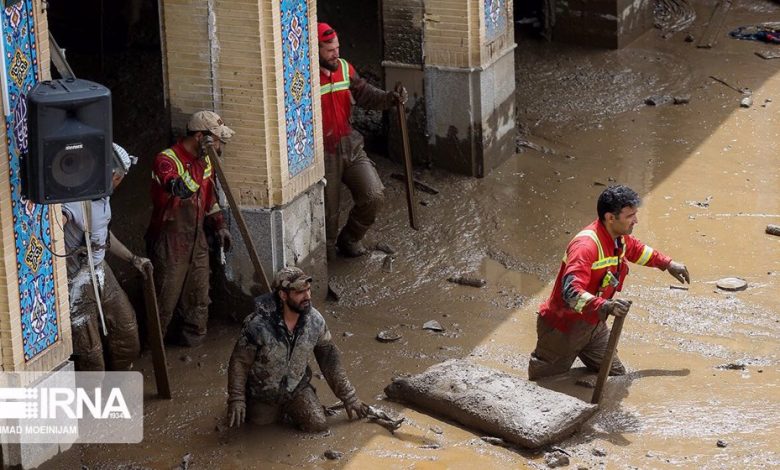 "Unfortunately, with the three who died in Mazandaran Province due to the flood, the number of people who have lost their lives during this period reached 56 and so far the number of missing people stands at 18," said head of Iran's Red Crescent Society Mehdi Valipour on Saturday.
Valipour noted that 21 Iranian provinces have been affected by floods since July 23, with Lorestan, Chaharmahal and Bakhtiari, Isfahan, Yazd and Tehran being the most affected provinces last night.
More than 3,700 people have so far been provided with emergency accommodation, he said, adding about 2,500 others have been rescued and transferred to safe places.
A preliminary official toll on Thursday put the number of dead at seven with 14 missing in Emamzadeh Davoud, a holy site for pilgrims outside the capital Tehran.
In the Damavand region, the Red Crescent Society warned people in phone messages to avoid rivers and mountainous areas until Monday.
Iran's President Ebrahim Raeisi ordered Tehran governor to mobilize all relief authorities, including the Red Crescent, the municipality and the Crisis Mitigation Headquarters, to expedite the rescue operations and also draw up necessary plans to prevent the recurrence of similar incidents.
Heavy rains in southern Iran claimed the lives of at least 76 people in 2019 and caused damage estimated at more than $2 billion.