World News
Death toll from New Zealand mosque attacks tops 50
Police in New Zealand have announced that death toll from terrorist attacks on two mosques in Christchurch has risen to 50 with the recovery of a one more body from one of the mosques.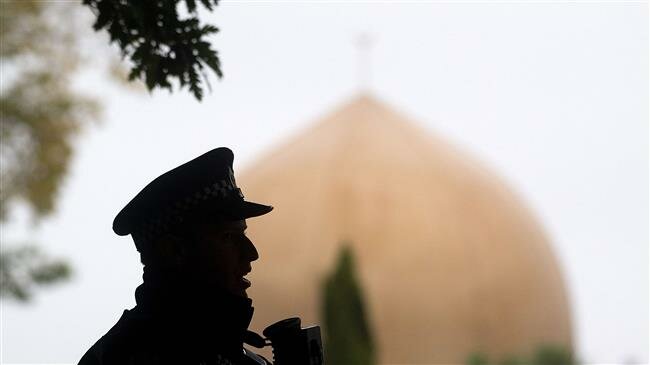 New Zealand Police Commissioner Mike Bush said Saturday that the official death toll from the attacks by Brenton Tarrant, the white supremacist who brutalized worshipers in two mosques in east of the island nation on Friday was now 50.
"It is with sadness that I advise that number of people who died in this event has now risen to 50," Bush told reporters during a media briefing, adding, "As of last night we were able to take all of the victims from both of those scenes. In doing so we were able to locate a further victim."
Bush said the total number of those injured in the attacks on Al Noor and Linwood mosques was also standing at 50, adding that 36 of them were still in hospital to receive treatment.
NZ Police Commissioner Mike Bush gives an update on the Christchurch victims, as the death toll rises to 50. pic.twitter.com/hVBDca9GAb

— David Mack (@davidmackau) March 16, 2019
The chief police official said Australia-born 28-year-old Brenton Tarrant remained the only person charged over the attacks, adding that two other persons who had been arrested at the scene of the attacks over possession of arms were not related to the incident.
"At this moment, only one person has been charged in relation to these attacks," he said, while referring to Tarrant who appeared briefly in a court earlier on Saturday and then was remanded in custody until another appearance in court on April 5.
A two-year-old boy and a four-year-old girl were among those receiving treatment for injuries sustained in the attacks. Authorities say they are in critical conditions.
New Zealand's Prime Minister Jacinda Ardern met with Muslim community leaders in Christchurch on Saturday. Wearing a black headscarf, Ardern said in the Canterbury Refugee Center that her country, known for its relative peace and calm, will do whatever it can to restrict access to the type of guns that were used in Friday attacks.
Crowds of people headed to sites near the mosques to pay respect to the victims and lay flowers. People were also preparing graves for the victims although police have not yet released the bodies to anxious families.