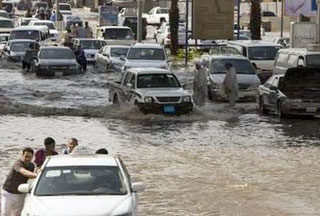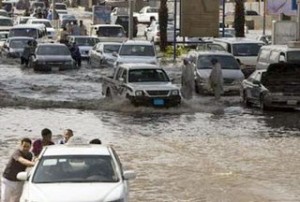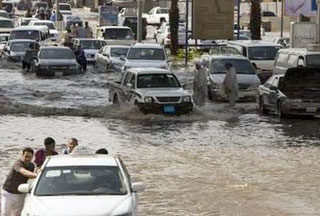 The intense flooding to hit Saudi Arabia in years has now claimed 83 people in Jeddah and nearby areas, while scores of others are reported to be missing.
Jeddah civil defense chief Capt. Abduallah al-Amari said Thursday most of the deaths occurred in vulnerable areas in the city's eastern and southern districts after a downpour on Wednesday.
The majority of the fatalities occurred in the shantytowns around the Red Sea coastal city of Jeddah, about 40 miles (60 kilometers) away from the holy city of Mecca. There were also counts of deaths reported along the main highway to Mecca.
It is not immediately apparent whether or not any pilgrims are among the dead. Capt. Abdullah al-Amri said 21 of the victims were identified as Saudi citizens and the rest were believed to be residents of Saudi Arabia.
The torrential rains in Jeddah have coincided with the annual Hajj in the holy city of Mecca and its environs, where nearly 3 million Muslims from around the world are performing the rites of the pilgrimage.