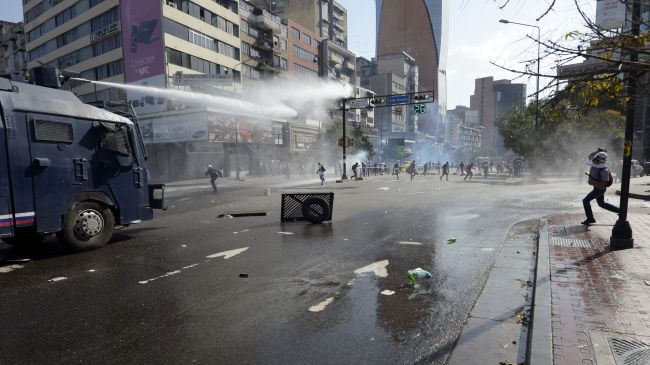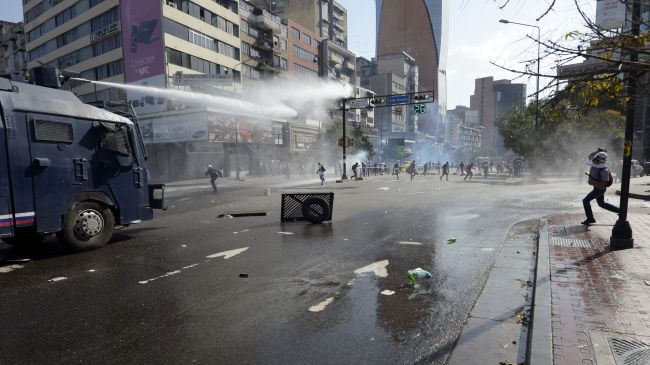 Two more people have died from gunshot wounds during anti-government demonstrations in Venezuela, pushing the death toll from almost two months of unrest in the South American country to 36.
Francisco Garces, the mayor of Guaicaipuro municipality near the capital Caracas and a member of the ruling Socialist Party, said on Monday that a pregnant woman was fatally shot a day earlier during a protest rally.
The state prosecutor's office said the 28-year-old woman, identified as Adriana Urquiola, was shot as she was getting off a public bus halted by a barricade set up by protesters.
A soldier was also killed after being shot in the neck during clashes in the western state of Merida.
Meanwhile, leading opposition politician Maria Corina Machado has lost her seat in Venezuela's legislature and is no longer immune from prosecution for her alleged role in fomenting violence and encouraging anti-government protests.
President of the National Assembly, Diosdado Cabello, said 46-year-old Machado was no longer a lawmaker after she spoke out against the government last week during a meeting of the Organization of American States (OAS).
The lawmaker, in return, said she would not give up without a fight. "Mr. Cabello, I will remain a deputy in the National Assembly for as long as the people of Venezuela want me to," Machado wrote on Twitter.
Venezuela has been the scene of violent pro- and anti-government demonstrations since early February.
The opposition criticizes the government for the high crime rate and economic hardships in the country, claiming that the policies of the administration of President Nicolas Maduro have led to a shortage of essential goods and a high inflation rate.
This is while the Venezuelan government says the United States is fanning the flames of the unrest in an effort to topple Maduro.
The Venezuelan leader ordered the expulsion of three US consular officials last month, accusing them of meeting with student protest leaders, under the guise of offering them visas, to destabilize the country.