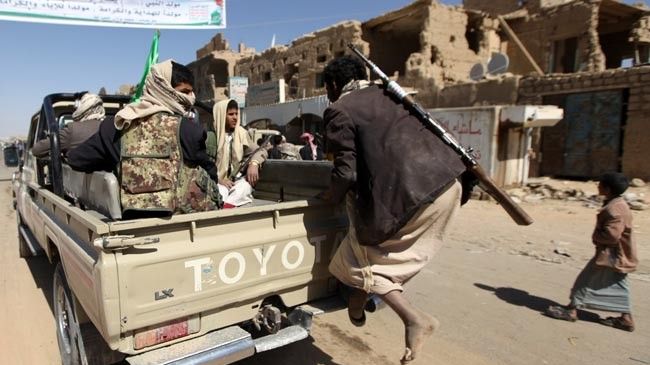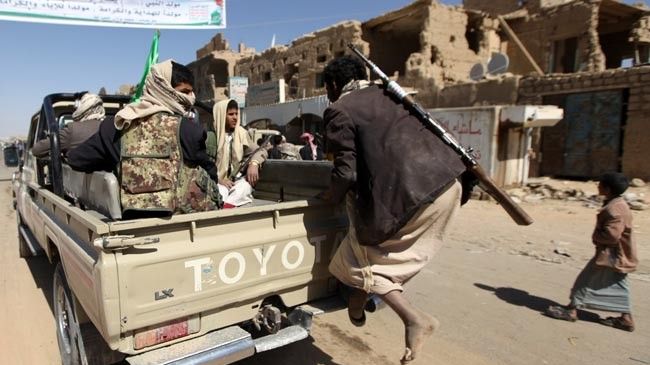 The death toll from recent clashes between Yemeni government forces and Houthi fighters has reached 120.
The clashes, which erupted in the province of Amran on Monday, left some 100 Houthi fighters and about 20 government soldiers dead, Ahmed al-Bekry, the deputy governor of the province noted on Tuesday.
He added that the deadly confrontation ended by Monday evening after the sides agreed to a ceasefire.
According to local officials, the skirmishes began as troops backed by warplanes tried to expel a group of Houthis from a strategic area near the city of Amran.
Meanwhile, a Houthi spokesman denounced the air force's intervention as a "very serious development" and warned of "consequences."
Yemen's Houthi movement has been fighting against the central government in Sana'a for years. The Shia fighters blame the government for what they call political, economic, and religious marginalization of the country's Shia community and violating their civil rights.
In February, the Yemeni government agreed to transform the impoverished Arab state into a federation as part of a political transition. This would create four regions in the north and two in the south. But, the government's plan was flatly rejected by both the separatists in the south and the Houthi fighters in the north, who argue that the initiative would divide Yemen into rich and poor regions.
The Houthi movement also played a key role in the popular revolution that forced former dictator Ali Abdullah Saleh to step down in February 2012.