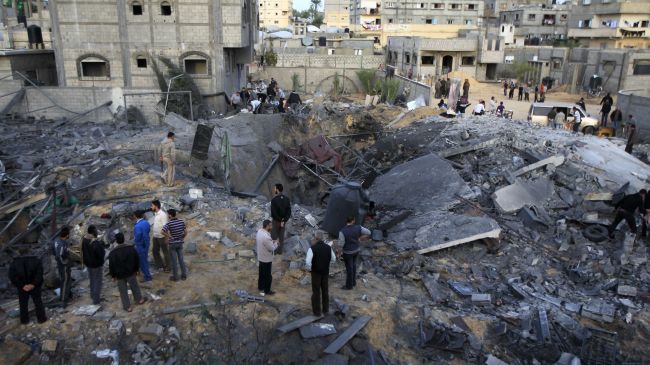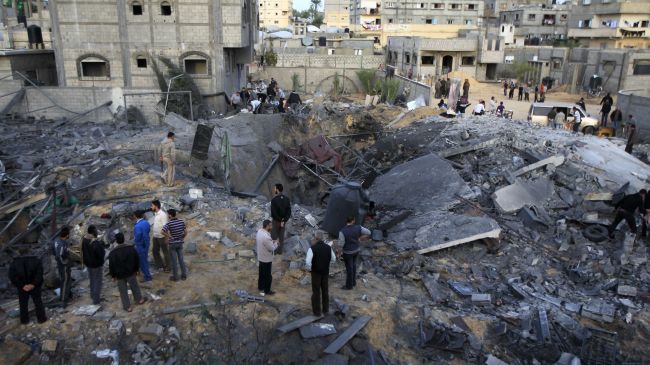 Six more Palestinians have been killed in the latest Israeli airstrikes on the besieged Gaza Strip, raising the death toll to 30 in Israeli attacks on the coastal enclave since Wednesday.
"The number of martyrs has risen to 30, with another 280 people injured, with the death of Ayman Rafiq Selim from his injuries," Gaza Health Ministry spokesman Ashraf al-Qudra said late on Friday, AFP reported.
Selim, who was injured earlier on Friday evening in a strike on the east of Gaza City, was a member of Islamic Jihad's armed wing, the Quds Brigades, the resistance group said in a statement.
Earlier on Friday evening, Qudra said that one Palestinian was killed and two others injured in an Israeli airstrike on a car in Gaza, shortly after Israeli attacks killed four Gazans in the central district of Maghazi.
"One citizen was martyred and two others seriously injured in an Israeli strike on a car in Deir al-Balah," he said.
"Three citizens were martyred in a strike in Maghazi camp and their bodies were taken to Shuhada al-Aqsa Hospital," Qudra stated, adding that a fourth man later succumbed to injuries he received in the same airstrike.
Ahmed Abu Jalal, a field commander of the armed wing of Hamas, the Ezzedine al-Qassam Brigades, was among the dead in the Maghazi attack.
Earlier on Friday, Palestinian resistance fighters fired more rockets into Israel, some of them targeting the Kerem Shalom kibbutz in southern Israel.
Israeli airstrikes, shelling, and artillery fire have left 36 Palestinians, including 8 children and a pregnant woman, dead and over 300 others injured since November 10. Some of the injured are in critical condition.
The Israeli military frequently carries out airstrikes and other attacks on the Gaza Strip, saying the actions are being conducted for defensive purposes. However, disproportionate force is always used, in violation of international law, and civilians are often killed or injured.
Gaza has been blockaded since June 2007, a situation that has caused a decline in the standard of living, unprecedented levels of unemployment, and unrelenting poverty.
The apartheid regime of Israel denies about 1.7 million people in Gaza their basic rights, such as freedom of movement, jobs that pay proper wages, and adequate healthcare and education.