Palestine
'Defeat in Gaza means beginning of Israeli regime's collapse'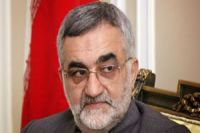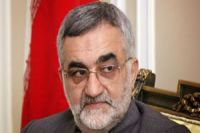 A senior Iranian lawmaker says the reduced duration of Israeli regime's resistance against Palestinian fighters marks the beginning of the Zionist regime's collapse.
According to Press TV, Head of Iran Majlis (parliament) National Security and Foreign Policy Committee Alaeddin Boroujerdi emphasized on Friday that decreasing the time needed for Gaza resistance fighters to defeat the Zionist regime of Israel to eight days means the beginning of Israeli regime's collapse.
He pointed out that the Israeli regime's defeat in the eight-day war on Gaza is the fourth defeat of the Zionists against Palestinian resistance fighters.
He said: "The usurper Zionist regime [of Israel] was defeated by Hezbollah for the first time in 2000 during the liberation of the occupied lands of southern Lebanon; the second time, it was defeated in the 33-day war with Hezbollah (in 2006), and the third time in the 22-day war on Gaza (in 2008)."
The Iranian lawmaker said the victory of the Hamas resistance movement in the war with the Israeli regime was the victory of all resistance movements in the Muslim world.