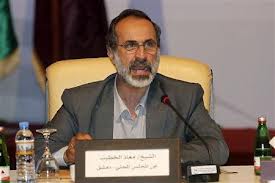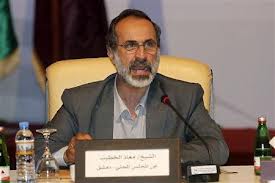 After two years of war and bloodshed by Syrian terrorist fighters, the Opposition parties in their meeting in Geneva, concludes negotiations with the government as solution to the crisis.
Geneva meeting was held with the objective of discussing the prospects of political reform in Syria, and opposing any foreign intervention.
The meeting outcome, known as Geneva Statement, stipulates the establishment of two democratic civil 'pole' committees, to link Syrian opposition groups, and a 'coordinating committee' to link opposition groups to international institutes, to protect what they call the Revolution.
Analysts believe the results of the meeting shows that the opposition groups obviously seek political dialogue with the objective of making peaceful changes in Syria.
The second day of the meeting, which was the last day, Mahmud Jadid, Syrian Democratic Baath Party representative told Al Alam News Network " we in the Democratic Baath Party believe that political solution is the correct way for saving Syria, where a transitional government must be formed with national unity government by participation of Syrian government supporters and opposition groups."
"The prime minister should be an individual from the opposition groups to secure its international trust and standing," Mahmud said.
Geneva Statement I emphasizes on holding Geneva II meeting with two objectives of hammering out an exact and clear political action plan. It also stresses on formation of transitional government with full mandate on holding Parliamentary and Presidential elections supervised by international observers.
Analysts believe that negotiation is inevitable for political partners and Syrian government.