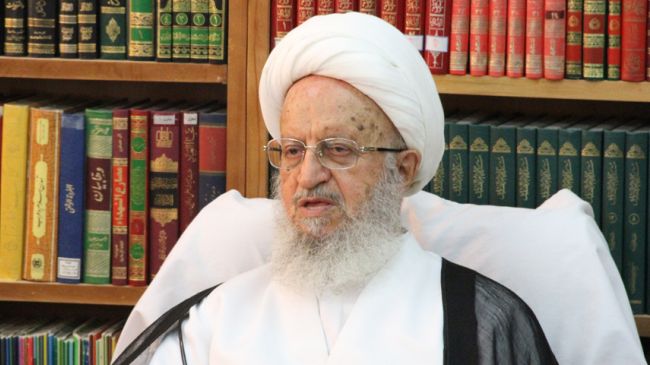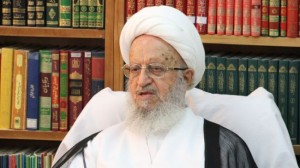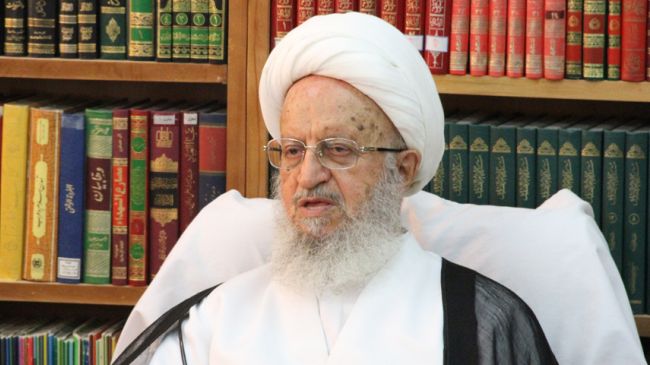 A senior Iranian cleric says defending Iraq's territorial integrity, particularly the holy shrines in the country, is a religious obligation.
The ongoing events in Iraq were a "good opportunity" for the country's people to form a popular army which acts along with Iraqi armed forces and "its effects would be revealed in the future," Grand Ayatollah Nasser Makarem Shirazi said in a message on Monday.
"We all know that after Takfiri terrorists and their allies from Arab countries, the US and the usurping Israel suffered a humiliating defeat in Syria, they decided to make up for it in Iraq," the senior cleric stated.
He noted that the Iraqi people including Shias, Sunnis and the Kurds stood up to help the brave Iraqi army against the danger of Takfiri terrorists and some two million people have signed up to join the fight against terrorism.
The Ayatollah expressed hope that all Iraqi ethnics and religious groups would unite against terrorists.
Ayatollah Makarem Shirazi also warned Takfiri terrorists and their allies that "millions of people from other countries" will join the Iraqi people and help the army if necessary.
On June 13, Iraq's top Shia cleric, Ayatollah Ali al-Sistani, called on the Iraqi people to take up arms and defend their country against Takfiri militants belonging to the so-called Islamic State of Iraq and the Levant (ISIL). Iraqi media say more than two million people have so far voiced their readiness to join the fight.
Since June 10, Iraq has witnessed a fresh wave of violence fueled by the ISIL terrorists. The militants have overrun most of one province and parts of three others north of the Iraqi capital, Baghdad.