Iran
Defense chief: Iran will fast overcome conditions created by US bans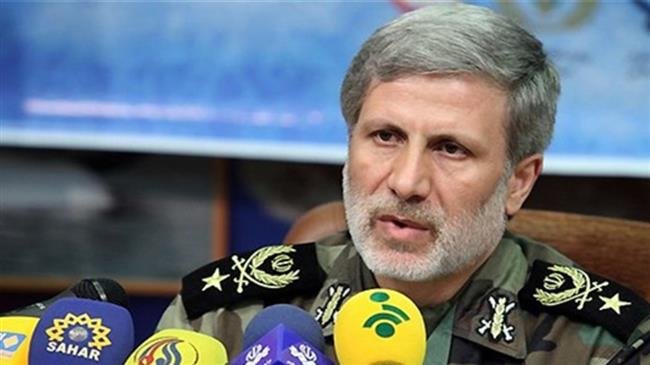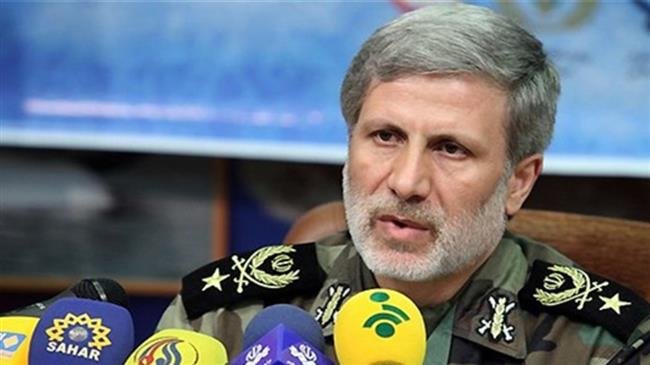 Iran's defense minister says the American sanctions have failed to slow down the nation's progress, and that the country will manage to prevail over the conditions created by the bans at a fast pace.
"Today, we rely on indigenous capabilities," Brigadier-General Amir Hatami said on Tuesday, noting that the country's current conditions are better compared to the situation before the re-imposition of the sanctions, IRNA reported.
"We will overcome the conditions brought about by the sanctions faster and more easily," he added.
The US abandoned a 2015 multilateral nuclear deal with Iran in May. Ever since, it has reinstated all the sanctions it had removed under the deal, officially named the Joint Comprehensive Plan of Action (JCPOA).
"The enemy is trying to prevent us from using our resources, but, as we can see, great feats are being accomplished in the country every day," the defense chief noted.
The United States has only grown more isolated in the international community after it failed to align world countries with itself in its antagonism towards the Islamic Republic, Hatami said.
"We witnessed at the United Nations that the US president was ridiculed. He, who was seeking to condemn Iran at the General Assembly, was himslef faced with objection," Hatami said.
The defense chief was referring to Donald Trump's UN General Assembly Speech in September, which began with the US president bragging about his achievements since entering the White House in January 2017.
A few of the world leaders present at the session laughed when Trump claimed that his administration had "accomplished more than almost any administration in the history of our country" in less than two years.