Syria
Deir Ezzur: ISIL's Strategic Tunnel Razed Down by Syrian Army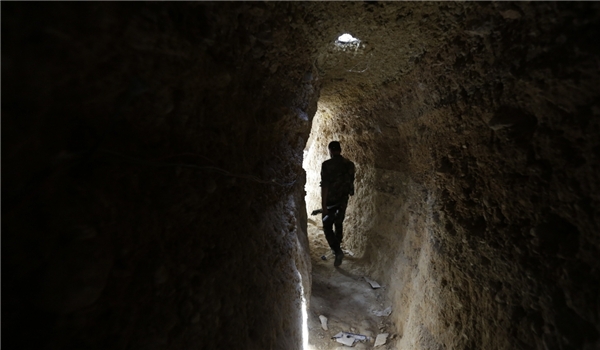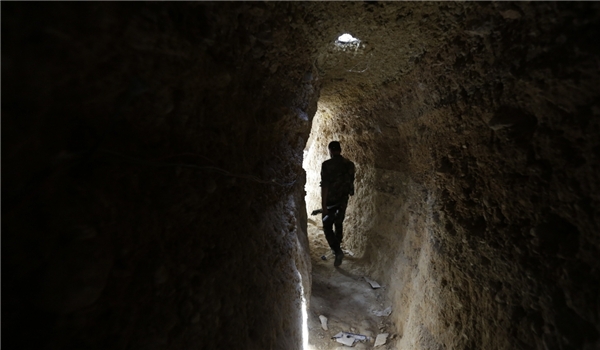 The Syrian Army discovered a key tunnel of the ISIL terrorist group connecting their positions outside the Eastern city of Deir Ezzur to the main streets in the city center.
The ISIL's 30-meter-long tunnel, used by the terrorist group to transfer its members from their positions near al-Sina'ah district outside Deir Ezzur to Mazara street in the Central part of the city, was razed down by the army units.
Scores of the Takfiri terrorists were killed and wounded in the Syrian army's attacks on their tunnel.
On Sunday, the Syrian air force pounded and destroyed the military positions and gathering centers of the ISIL in two different regions in the city of Deir Ezzur on Sunday, killing several Takfiri terrorists and injuring many more.
The ISIL's positions in al-Sina'ah (Industrial) and Haweija Saker regions in the Eastern part of Deir Ezzur city were razed down by the Syrian fighter jets.
The Syrian army's artillery units also targeted the ISIL's positions in al-Mura'yeh Haweija region in the Eastern part of Deir Ezzur military airport.
The ISIL's military hardware, including their military vehicles, were destroyed in the Syrian airstrikes.