Syria
Delivering humanitarian aid to al-Yarmouk camp resumed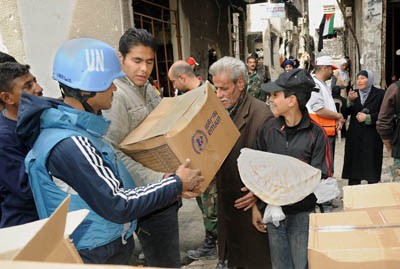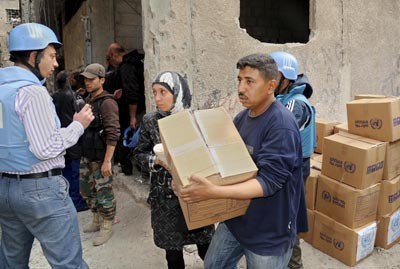 The distribution of food aid, polio vaccines and milk in Yarmouk Camp in Damascus and the evacuation of humanitarian cases was resumed on Tuesday, according to head of the political department of the Palestinian Liberation Organization (PLO) in Damascus, Ambassador Anwar Abdelhadi.
In a statement to SANA, Abdelhadi said that this was carried out with the help of the Syrian government in order to alleviate the suffering of locals besieged by armed groups and to make sure that the locals don't starve, despite that the armed groups hinder the delivery of aid and seize it.
He said that talks in order to implement the Palestinian initiative to resolve the crisis in the camp by clearing it of weapons and gunmen will be resumed within the next 48 hours.
According to Maher Sheikha, the medical services officials at the Popular Front for the Liberation of Palestine (PFLP), 800 milk containers, 2,000 polio vaccines, 200 vitamin ampoules, and 1,000 packets of salts were brought into the camp and delivered to the Palestinian Red Crescent.
He added that several people in critical condition have been evacuated and talks are ongoing to evacuate others.