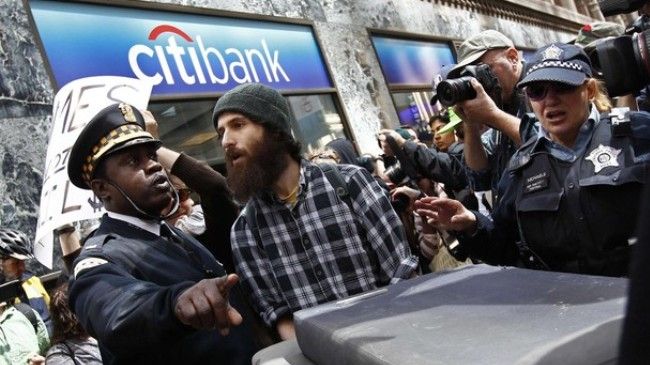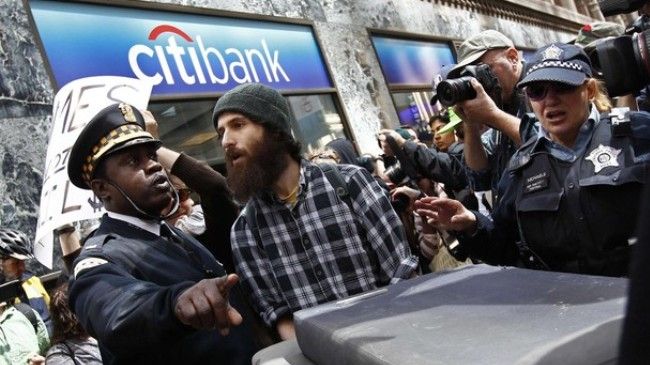 Anti-Wall Street protesters have held a demonstration in Chicago as the city prepares for a key NATO summit this weekend.
Demonstrators marched to banks and government offices on Wednesday to demand a one-year freeze on local home evictions and foreclosures, Reuters reported.
The protest is part of a series of demonstrations ahead of the summit due on Sunday and Monday. Some 60 leaders, including heads of 28 countries in the Western military alliance, are expected to discuss many issues, especially the future of Afghanistan, during the gathering.
The activists participated in a street theater performance, showing a bank trying to throw out a family from their home and neighbors stepping up to stop the measure.
Protesters from the anti-corporatism Occupy Chicago movement and Communities United Against Foreclosure and Eviction, another group from the city, also joined the demonstration.
Chicago has seen rallies since Monday in protest against other issues such as unemployment and economic injustice. No arrests were made during Wednesday's rally, but several demonstrators have been detained over the past few days.
Earlier this week, eight protesters were arrested inside President Barack Obama's election campaign headquarters in Chicago.
Chicago is bracing for more rallies in the coming days as thousands are expected to join the protest push from outside the city.