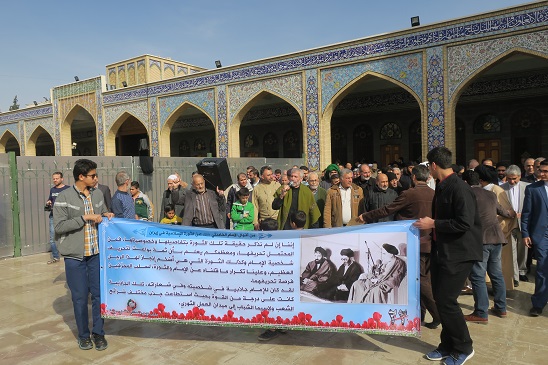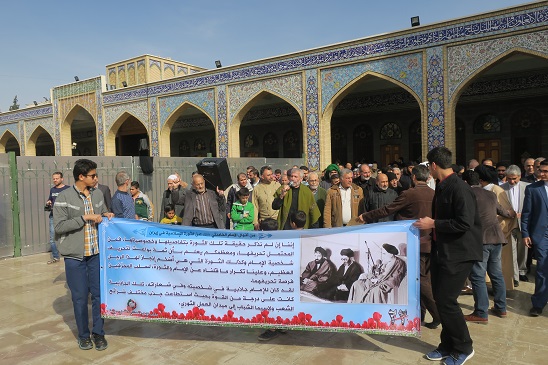 A demonstration was held in Sayyidah Zaynab Mosque, Damascus, Syria, to mark the 39th anniversary of the Islamic Revolution in Iran.
Different groups of people in Syria attended the demonstration chanting slogans such as 'Down with US', 'Down with Israel'.
'The massive attendance of people in celebration of the victory of the Islamic Revolution indicates unity and solidarity against those who make sedition,' Iran ambassador to Syria Javad Torkabadi said.
He appreciated Syrian people for taking part in te gathering to show their deep feelings to Iranian people and Supreme Leader of the Islamic Revolution.
The day of Imam Khomeini's return to Iran from exile (Feb 1, 1979) marks the beginning of the Ten-Day Dawn in ceremonies which culminate with the anniversary of the victory of the Islamic Revolution on February 11, 1979.
The Iranian people toppled the US-backed Pahlavi regime 39 years ago, ending 2,500 years of absolute monarchy in the country.