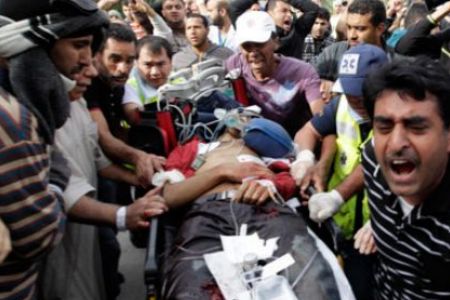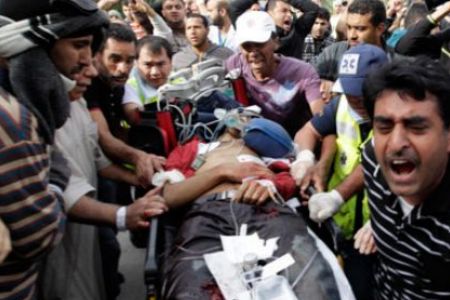 Crowds across the world have taken to the streets to condemn the brutal crackdown on the people of Bahrain by local forces backed by Saudi troops.
In Egypt, dozens of people gathered outside a government office in Cairo to denounce the Al Saud ruling family and their military intervention in Bahrain.
Hundreds of people, including university students, gathered outside the Saudi Arabian Embassy in New Delhi. They expressed solidarity with the uprising, criticized the brutal invasion by Saudi troops, and demanded that the Saudi troops stop assaulting the Bahrainis.
"We hail the people's upsurge against US-Saudi puppet dictatorships in Bahrain. We condemn such type of regimes," said one of the protesters.
Protests were also held in the Indian cities of Amroha, Nogawan, Lucknow, and Mumbai.
In Britain, dozens of activists gathered in front of Buckingham Palace in support of the revolution in Bahrain. The protesters chanted slogans against the ruling families of Bahrain and Saudi Arabia and demanded an end to what they called the Saudi occupation of Bahrain.
The German government also criticized Bahrain's imposition of the death penalty on several people and urged Bahrain's rulers to rescind the "draconian punishment."
"This draconian punishment impedes the process of rapprochement and reconciliation in Bahrain," German Foreign Ministry spokesman Andreas Peschke said on Friday.
Thousands of Bahraini people also gathered before a revered cleric in Manama and denounced the death sentences given to four protesters arrested for their involvement in anti-government rallies.
They condemned the verdict handed down by a military court a day earlier to four men accused of killing two policemen during last month's protests.
Meanwhile, the European Union and the United States have failed to address the appalling repression of the peaceful pro-democracy movement in Bahrain and have been mum about the Saudi intervention.
The anti-government demonstrations began in February, with the protesters demanding greater political liberties, a constitutional monarchy, and an end to sectarian discrimination. Some have even called for the abolition of the monarchy.