Iran
Deputy Chief of Staff: US Feeling Anxious about Iran's Rising Power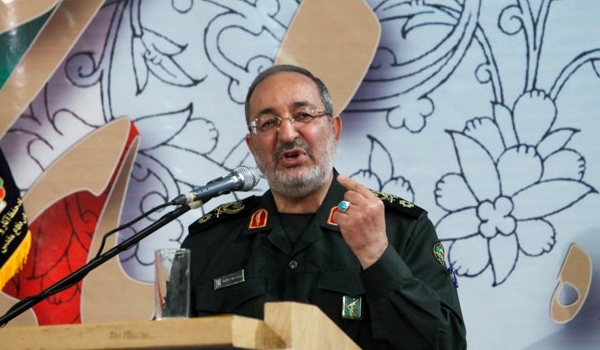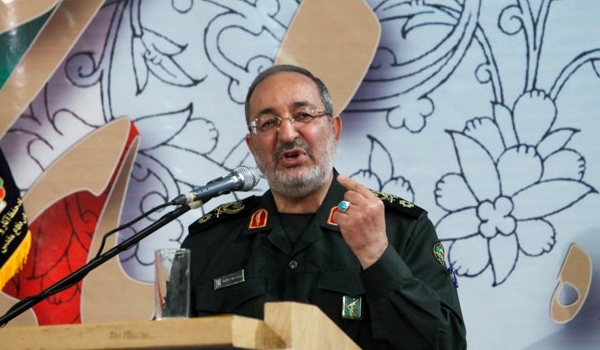 Deputy Chief of Staff of Iran's Armed Forces Brigadier General Massoud Jazzayeri underlined that Iran's military and defense capabilities are no cause of concern to the US.
"The Americans are very anxious that a power like Iran acquires more capabilities than theirs," Jazzayeri told reporters on Sunday.
He said that it is for the same reason that every now and then they find an excuse for questioning the entire ruling system and the Islamic establishment. "One time their excuse is the nuclear energy, and another time it could be the missile power or human rights."
In relevant remarks in January, General Jazzayeri stressed that the country's defense program will not be affected by diplomatic exchanges and interactions between Iranian and other countries' statesmen.
"Enhancement of the country's defense and missile equipment are among the Armed Forces' priorities and this trend will not stop for even one moment," Jazzayeri said.
"Those who are familiar with the Islamic Republic of Iran's ruling system know that the country's defensive will is not affected by any common diplomatic interactions and bilateral and multilateral talks," he added.
Jazzayeri also underscored that the US and the hegemonic regimes' new strategy to weaken Iran's defense power will be responded in action.
Also, Iranian Defense Minister Brigadier General Hossein Dehqan on several occasions has blasted the US for its continued enmity towards Iran even after the implementation of the nuclear deal, and has underlined that the country's missile industries will continue growth and advancement despite Washington's intensifying sanctions.
"Attempts to impose new sanctions under the pretext of irrelevant excuses show the United States' continued hostile policies and hatred towards the Iranian nation and its useless attempts to weaken Iran's defense power, which are not helpful to regional security, stability and tranquility," Dehqan said in January.
"The Islamic Republic of Iran's missile industries are fully home-made and reliant on knowledge, expertise and infrastructures of the defense industry, and imposing sanctions against people and companies don't affect the trend of its development and strengthening," he added.
Dehqan stressed that Tehran will show in practice its determination to expand its missile industry by "unveiling new missile achievements" soon.