Iran
Deputy FM Describes Iran as Victim of Violence, Terrorism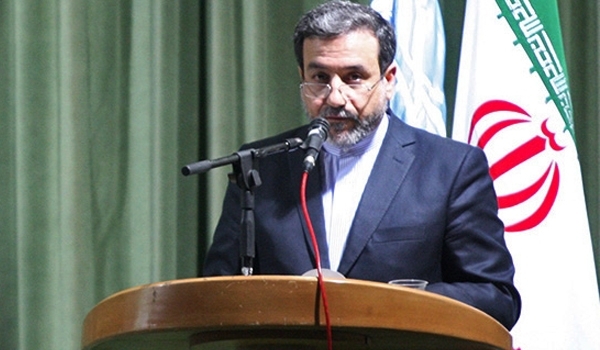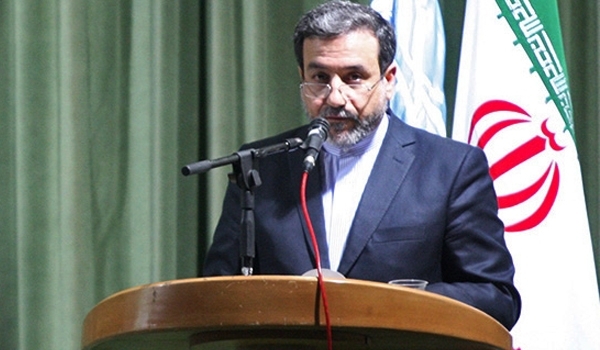 Iranian Deputy Foreign Minister for Legal and International Affairs Seyed Abbas Araqchi voiced concern about the spread of extremism and violence in the world, and said Iran is a victim of terrorism.
"Our world is still entangled in the conflicts resulted from terrorism, military aggressions, violating the countries' national sovereignty, extremism and violent measures. Poverty, inequality, discrimination, humiliation and injustice are all condemned," Araqchi said, addressing a ceremony to commemorate the United Nations Day in Tehran on Wednesday.
"We as one of the victims of war, violence and terrorism, have always sought a world full of peace, tranquility and development based on human dignity and moderation," he added.
Araqchi underlined the importance of talks for the establishment of peace and moderation in the world, and said, "We believe that discrimination, inequality and implementation of forceful policies in the international relations and marginalizing the culture of understanding will finally lead to the spread of extremism."
In relevant remarks on Monday, Iranian President Hassan Rouhani who had last year warned against the imminent threat of the spread of radicalism and violence in the world, stressed that terrorism and extremism are more dangerous than the spread of Ebola.
"The disease of terrorism and extremism is more dangerous than Ebola and the only way to fight this threat is sympathy, coordination and cooperation among countries," Rouhani said in a meeting with the new Belgian ambassador to Tehran.
He underscored Iran's readiness to consult with all influential countries for an effective campaign against terrorism and extremism.
On December 18, the UN General Assembly overwhelmingly voted to approve Rouhani's WAVE proposal, which calls on all nations across the globe to denounce violence and extremism. The Iranian president had made the proposal in his address to the UN Disarmament Conference in New York on September 25, 2013.
Under the UN resolution adopted in accordance with the WAVE proposal, the General Assembly would urge member states to take "appropriate measures to strengthen universal peace and to achieve international cooperation in solving international problems of an economic, social, cultural, or humanitarian character".