Iran
Deputy FM Downplays Effectiveness of Anti-Iran Sanctions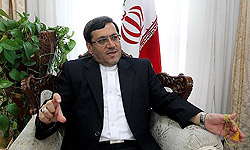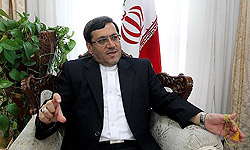 Iranian Deputy Foreign Minister for Consular, Parliamentary and Expatriates' Affairs Hassan Qashqavi played down efficiency of the US-led western sanctions against Iran, and said even enemies have admitted that their pressures are fruitless.
"The enemies today acknowledge that these sanctions have not influenced Iran's nuclear path due to the Iranian people's resistance and their harmony with the Islamic ruling system," Qashqavi said, addressing Ilam University Students on Monday.
Also today, a senior Iranian lawmaker in similar remarks said that the westerners have now come to the conclusion that oil embargos on Iran are ineffective, stressing Tehran's high capacity and capability of confronting and defusing sanctions.
Speaking to FNA, Chairman of the parliament's Energy Commission Massoud Mir-Kazzemi said at the beginning some parties in the West assumed that oil embargos and sanctions on Iran would break the will and resistance of the Iranian nation and officials and overestimated the sanctions' so called crippling impacts on Iran's economy.
Then the West spent heavily to rally other countries' support for its sanctions against Iran, "but, today we are witnessing that these sanctions not only failed to make the Iranian nation helpless, but also consolidated our will and determination to confront enemies' bullying approach", Mir-Kazzemi, a former oil minister, added.
Iran has so far defused a major part of the western pressures and this has been proved to the West, he reiterated.
Yesterday, Iranian Foreign Minister Ali Akbar Salehi said the US-led West will hopefully start gradual removal of the sanctions against the Islamic Republic.
With the measures devised by the Iranian diplomatic apparatus, we will witness the gradual removal of the sanctions from now on," Salehi said on Sunday.
"The enemy claimed last year that crippling sanctions against Iran were on their way; however, they themselves have admitted that sanctions have not had much impact in Iran."
"If the enemy has spent $100 to impose sanctions on Iran, it has not benefitted and reaped even $10 in return," the minister added.
Political observers believe that the West has remained at loggerheads with Iran mainly over the independent and home-grown nature of Tehran's nuclear technology, which gives the Islamic Republic the potential to turn into a world power and a role model for the other third-world countries. Washington has laid much pressure on Iran to make it give up the most sensitive and advanced part of the technology, which is uranium enrichment, a process used for producing nuclear fuel for power plants.
Iran has so far ruled out halting or limiting its nuclear work in exchange for trade and other incentives, saying that renouncing its rights under the NPT would encourage the world powers to put further pressure on the country and would not lead to a change in the West's hardline stance on Tehran.
Iran is under four rounds of UN Security Council sanctions for turning down West's calls to give up its right of uranium enrichment. The United States and the European Union have ratcheted up their sanctions on Iran this year to force it to curb its nuclear program.
Iranian officials have always shrugged off the sanctions, saying that pressures make them strong and reinvigorate their resolve to further move towards self-sufficiency.