Iran
Middle East
Palestine
Deputy FM: Prisoners' Swap Result of Tough Diplomatic Work
Iranian Deputy Foreign Minister Seyed Abbas Araqchi said the recent prisoner swap was the result of hard diplomatic activities of the ministry, adding that the country has exchanged several prisoners in the past year.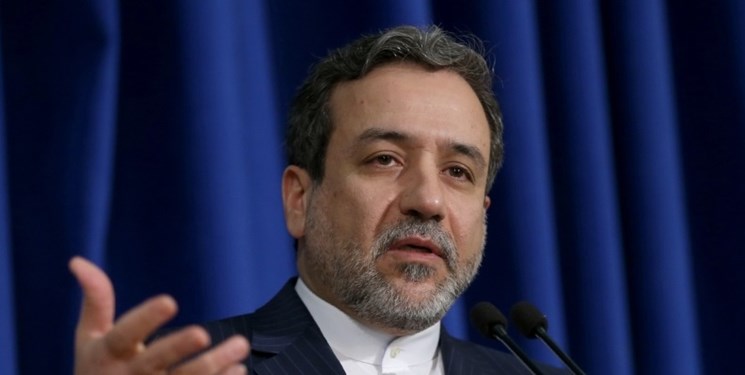 Araqchi said on Friday that swapping the Australian spy, Kylie Moore Gilbert with three Iranians materialized through strenuous efforts of Iran's diplomatic system and noted that the country exchanged at least five prisoners with the US, France, Thailand and Australia over the past year.
"As a result of intensive diplomatic work with Thailand and Australia that lasted more than a year, three Iranian prisoners in Thailand were exchanged with an Australian prisoner in Tehran," he said.
"Three Iranians were released with only one foreigner. The exchange took place at Tehran airport. In other words, three Iranians were first released and arrived in Tehran, then an Australian prisoner left the country. Also, an exchange was made with an Australian private plane that first transported Iranian prisoners to Tehran," the senior diplomat went on to say.
Iran announced on Wednesday that it has swapped a businessman and two Iranian citizens who were detained abroad on baseless charges with a dual national spy working for the Israeli regime.
In September 2018, Iran declared detention of a 31-year-old woman, Kylie Moore Gilbert, who was an Australian-British national described by foreign media as a researcher, Islamologist and university professor.

Australian Spy Kylie Moore Gilbert
Kylie had traveled to all the important countries of the West Asian region, including Iran, Egypt, Syria, Iraq, Bahrain, Kuwait, etc., as a university professor and researcher on Shiism. In these trips she participated in scientific and religious forums and had contacts with the cultural and religious figures of these countries.
Kylie was born in Australia in 1987 and is a dual Australian-British citizen. She was born into a Christian family, but later converted from Christianity to Judaism due to her job.
She was disinterested in higher education until, at the age of 25, her acquaintance with an Israeli named Roy Binkowins and her special characteristics and talents draw attention of Israeli military intelligence service. The service sent her to London to study "Asia, the Middle East and Israel" at the University of Cambridge, and she was under supervision of the Israeli intelligence service during the study.
Aman, Israel's military intelligence service, has been monitoring Kylie over the years, changing her major for its own purposes, forcing Kylie to pursue a degree in 'Islamic and Middle Eastern Studies'.
Kylie found herself unfamiliar with the field and tended to use her own methods to spy on and gather information. But Aman convinced her that she needed a special cover to approach certain figures, and that the best cover for her is university education and scientific research on Islamic and Middle Eastern issues.
With Kylie staying longer in London, she first started working as a hotel employee with guests from Arab countries to develop her contacts. Also she wanted to get more acquainted with the cultural atmosphere of Islamic countries.
During this time, Aman put Kylie under specialized intelligence training and turned her into a qualified service agent.
After completing the training, Kylie became fluent in Hebrew, Arabic and Japanese, and traveled to Israel for specialized training and completing her military training at a barracks. She then converted from Christianity to Judaism.
The service also arranged an organizational marriage for her and chose a Zionist soldier named Ruslan Hodorov as Kylie's husband.
Kylie's training theory courses ended, and she joined Israeli agencies as an intelligence trainee to prepare for formal intelligence missions. Presence in Syria was Kylie's first mission to conduct intelligence and espionage operations.
After returning from Syria and in the next stage, she was in charge of interrogating some Iranian immigrants and prisoners in order to improve her knowledge of Iran and Iranians in addition to completing interrogation and cover-up training.
Her new mission was to address Iran's nuclear and economic issues, specially how to bypass sanctions, as well as issues related to the axis of resistance. Therefore, in order to maintain coverage and justify further actions, Aman required Kylie to continue her doctoral studies in Islamic and Middle Eastern studies.
Kylie's special training course for the Iranian mission took two years, during which she became fluent in Persian. Kylie, who, in theory, was ready for intelligence operations in the geography of the Islamic Republic of Iran, came to Iran in research and academic disguise, creating a study opportunity to participate in the University of Religions.
During her first visit to Iran, she did not take any action and left the country after a short time. On the second trip, she entered Iran at the recommendation of the Israeli service during Muharram (a lunar month in which the Shiites mourn the martyrdom of their third Imam).
Kylie traveled to various cities in line with her mission to gather information. Unaware of Iran's intelligence superiority, Kylie traveled to religious and tourist sites to look like a tourist in Iran.
This time, Kylie tried to get in touch with some figures and targets and tried to gain access to the economic and military intelligence of Iran and the Resistance Front but she was identified by the Iranian intelligence forces and arrested.
She was sentenced to 10 years in prison for acting against national security through intelligence cooperation with the Zionist regime, and after 2 years, the Islamic Republic finally decided to swap her with three Iranian economic activists who had been detained in foreign states with baseless allegations of trying to bypass sanctions against Iran.