Syria
Deputy FM slams US hypocrisy over Syria election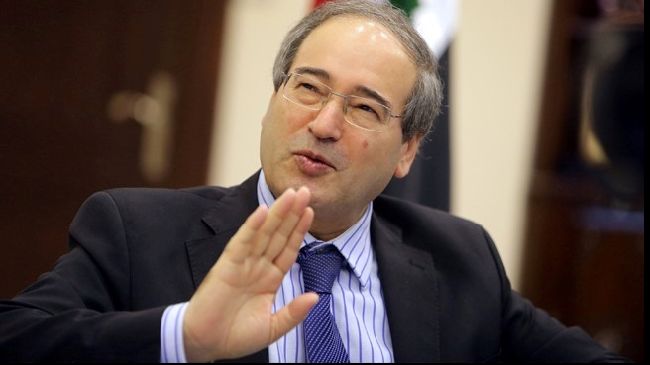 Syria's Deputy Minister of Foreign and Expatriates Affaires has lambasted the US and its European allies over their hypocrisy about the principles of democracy.
"Those who conspire against the presidential elections in Syria are conspiring against democracy, political pluralism and the freedom of expression in Syria," Faisal Mikdad said in an article for the Lebanese al-Binaa Newspaper.
Mikdad slammed westerners because of their efforts for destroying and partitioning Syria, adding that they are working in favor of Israel's interests at the expense of international principles.
He also criticized the French government for banning Syrian expatriates from participating in the upcoming presidential election.
Mikdad finally appreciated Syrian government's tenacity in defending the country's sovereignty, independence and freedom.
His remarks come a day after US Secretary of State John Kerry questioned the legitimacy of Syria's upcoming presidential election, saying it is a "fraud on democracy."
The top US diplomat also said Washington and its allies are seeking to support anti-Damascus militants more.
The Persian Gulf Arab states have pressed Washington to provide more powerful weaponry to the militant groups in Syria, including shoulder-fired anti-aircraft missiles capable of shooting down warplanes and helicopters.
In a private meeting with Syrian opposition leaders at the State Department last Thursday, Kerry said the US and its allies "wasted a year" in Syria by failing to coordinate efforts to overthrow President Bashar al-Assad.
Syria has been gripped by deadly violence since March 2011. According to some reports, over 150,000 people have been killed and millions displaced due to the violence fueled by Western-backed militants.