Europe
Iran
Middle East
Deputy FM Warns Foreign Firms of Consequences of Leaving Iran
Iranian Deputy Foreign Minister for Political Affairs Seyed Abbas Araqchi warned that the foreign companies which leave Iran will face the nation's wrath in the future and won't be a priority for future cooperation.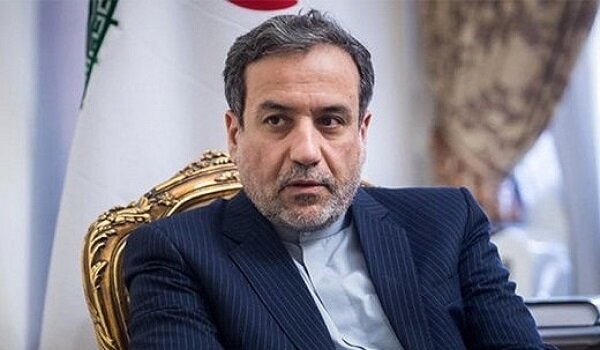 "Those who cooperate with the US policy and leave the Iranian nation alone in the hard conditions of pressures will naturally have a clear fate in future and certainly, the Iranian nation will not forget their act," Araqchi said on Sunday.
"Certainly, the companies which leave Iran will not be prioritized in Iran's future economy," he added.
Araqchi noted that of course the Iranian producers and companies are always prioritized but those foreign companies which remain in Iran despite hard conditions will be the next to receive projects in Iran and not those who have left the country.
In relevant remarks on Friday, Iranian Foreign Ministry Spokesman Seyed Abbas Mousavi reminded those foreign companies which abide by the US' unilateral sanctions that returning to his country could be very difficult for them, rapping two South Korean businesses for surrendering to Washington's bullying.
Mousavi wrote on his twitter page that some foreign companies that left Iran after surrendering to the US bullying should know that getting back to the Iranian market will be very difficult for them.
Trade Law says that maintaining market is harder than entering it, he said.
The spokesman said substitute companies will definitely replace those leaving the country.
Following the withdrawal of some foreign companies from Iran because of US' intimidations, Tehran is giving more chances to domestic rivals, which has led to more self-reliance and a boom in domestic industries. Many hold that US' sanctions have been acting as a stimulus for turning the situation into an opportunity for home industries.
For instance, in oil industry, the MAPNA Group, an energy engineering conglomerate, won a $1.4 billion worth contract with a subsidiary of Iran's oil Ministry to develop two oil fields in the Southwestern province of Khuzestan where the giant company is slated to drill and repair 35 wells.