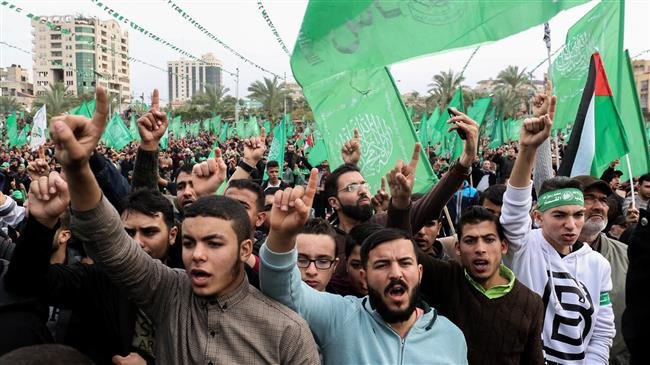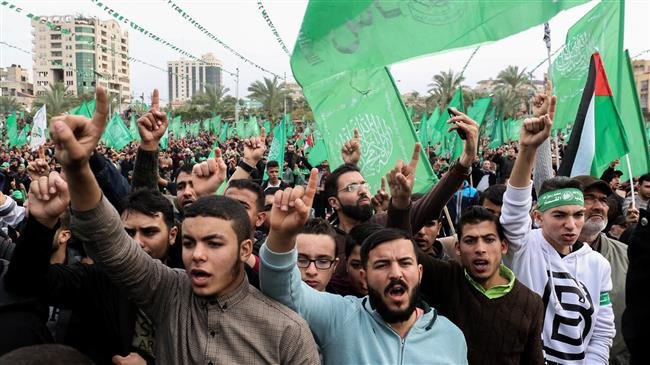 Palestinian Authority chief Mahmoud Abbas is resorting to the oddest tactics, accusing Hamas of being directly funded by the Israeli premier after dissolving the Palestinian parliament. 
In a speech in Ramallah Saturday, Abbas claimed that PM Benjamin Netanyahu was providing Hamas with the money with which it funded attacks against Israelis.
"Netanyahu personally takes money and gives it to Hamas. What does that mean? [Hamas] sends weapons, equipment and funds here," Abbas claimed.
Israel has blamed Hamas for a recent increase in the West Bank attacks during which three Israelis, including two soldiers, were shot dead.
The attacks have reinforced the patriotic image of Hamas in the West Bank which is controlled by the Palestinian Authority.
A public opinion poll released on Tuesday showed that Abbas would lose to Hamas leader Ismail Haniyeh if elections were held today.
The poll conducted by prominent pollster Khalil Shikaki showed that Haniyeh would win with 49 percent to Abbas' 42 percent.
Abbas's term was meant to expire in 2009, but he has remained in office in the absence of elections.
Shikaki linked the results to what is perceived as a Hamas win in its latest confrontation with Israel and frustration with Abbas's government.
The survey found that the majority of Palestinians (53 percent) have negative views about the Palestinian Authority and that 43 percent of them hold Abbas responsible for the deteriorating conditions in the Gaza Strip.
Abbas has sought to pressure Hamas in recent months by reducing salaries in the Gaza Strip, which is under an Israeli blockade, among other moves.
His administration has opposed recent arrangements that have seen Qatar provide millions of euros in aid for salaries and fuel in the Gaza Strip, bypassing the Palestinian Authority.
Abbas is apparently left seething. On Saturday, Abbas announced his intention to dissolve the Palestinian parliament which is controlled by Hamas following a landslide victory in 2006.
But he reserved his real fury for Hamas when he accused the Israeli regime of facilitating the delivery of money to the Gaza Strip to help the resistance movement stay in power.
Scores of Palestinians have been arrested in a stepped-up Israeli crackdown in the West Bank amid the perception that support for Hamas is rising in the occupied territories.
On Friday, the West Bank experienced military raids of extraordinary proportions compared to recent years after protests were held in Ramallah, Nablus and Hebron (al-Khalil) to mark the 31st anniversary of Hamas.
Local police fired into the air and beat demonstrators after participants raised a Hamas flag and refused to wave Fatah and other flags.
Nearly two dozen Palestinians have been arrested in a stepped-up Israeli crackdown in the West Bank amid the perception that support for Hamas is rising in the occupied territories.
"It's been a long-known fact that Hamas is incredibly popular in the West Bank," former Israeli lawmaker Einat Wilf told The Media Line.
"No elections are being held for a reason: The outcome is certain. It's been a reigning assumption since my time in the Knesset (the Israeli parliament) that Hamas will win an election, if one were to take place."
Long live the resistance Hamas !

Palestine belongs to the Palestinians and has never renounced its national sovereignty in its country, Free Palestine

Long live the resistance Hamas !#GroupPalestine#GiletsJaunes#SocialistandPalestineSundaypic.twitter.com/FwiBigZZ54

— Exodus Fan de la Palestine (@Belle_Palestine) December 16, 2018
Retired Israeli Brigadier General Shlomo Brom said the spike in Hamas' popularity is "mostly because of the failure of the government in Ramallah and a drop in Palestinian support for Abbas."
"Abbas' agenda of security cooperation, dialogue and negotiations with Israel is failing, therefore the public is preferring the opposite agenda which they have in Hamas," he added.
Unlike Abbas who has an ill reputation for collaborating with Israel on security and political issues, Hamas takes credit for its three wars with the Tel Aviv regime in Gaza since 2008.
On Friday, about half a million Palestinians turned out to mark the anniversary of the founding of Hamas despite a crippling Israeli siege which has put the enclave in the throes of a humanitarian crisis.