Technology
Details of Iranian Shahed-278 helicopter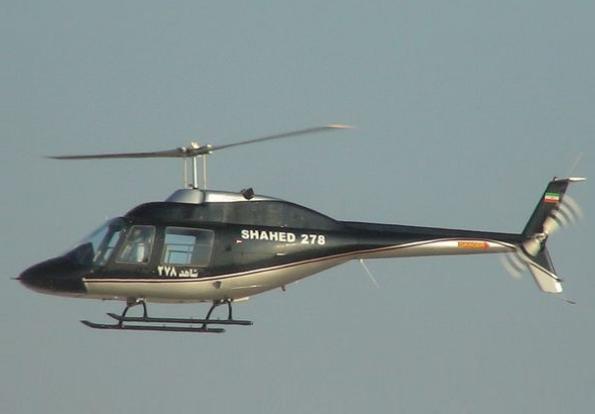 The IRGC has designed, and anufactured the armed version of Shahed-278 helicopter. This helicopter had been designed before by the IRGC.
Shahed-278 helicopter, developed by air industry of IRGC and entry testing stage in 2001, has been awarded TC license this year. After lined for industrial scale production, it was manufactured and went to serve the civil and military purposes.

The helicopter has been made of advanced composites in empty body and main blades, and based on the modern designing methods in modular structure. The body and propeller blades have been made of non-metal composite material, which contributes to light weight, and avoids corrosion, and consequently, it is capable of operation in diverse environments.
The sample produced is different in some characteristics from previous versions. The present version enjoys a performance of static flight IGE (In Ground Effect) of 3960m, an OGE (over the ground effect) stationary hover of 2740m and service hover of 4115m. Maximum rate of ascension of 6.5 m/s2, maximum velocity of 226km/h, and the final reach of 660km, flight endurance of 4.5 hours are other features of the helicopter.
Shahed-278 is 11.82m long, 1.92m wide and 2.98m high. Empty body weight is 750kg and maximum ascend weight is 1450kg, and its maximum power is 420 steam horses.
More than 4 hours of flight endurance provides the advantage for air patrolling, and its high reach minimises the need to fuel, contributing the coverage of the helicopter. Shahed-278 enjoys a dual flight management system, and in newer models, Multi-Function Display (MFD) can be installed. This MFD improves significantly the repair and maintenance time, making Shahed-278 ready to operate in least possible time.
Shahed-278 main missions is patrolling and identification, air control and commander carrying, military and commercial pilot training, city traffic control, air ambulance, environment protection patrolling, and utilities lines supervision.
According to capabilities and the principle of product development, the armed cousin of Shahed-278 has been developed. OH-78 is a version of Shahed-278 armed with 2.75inc 7-package rocket dropper (70mm) with final reach of 500 to 5000m, and a 12.7mm shooter has been installed under side of the body.
An optic system for day and night vision with 2 degrees of freedom has been installed on the platform for air view, and a data recording system is also applicable. These facilities make OH-78 an armed survey hawk.
The different versions of this helicopter are used for shooting anti-armour missiles.
The development of armed cousin of Shahed-278 frees the Shahed-285 from identification missions and gives it a free hand for more special missions such as targeting enemy's armoured equipment, providing Iranian armed forces with fighting copters.