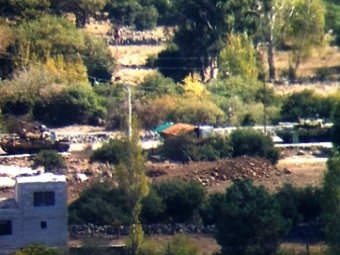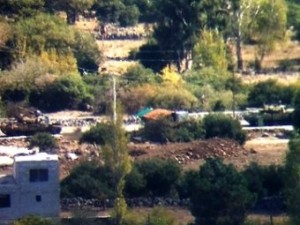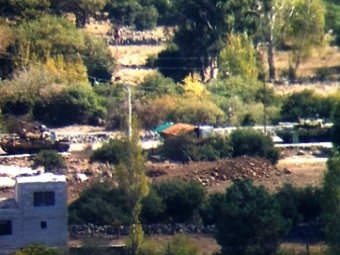 Al-Watan Syrian Newspaper revealed the details of what happened in Golan yesterday.
The newspaper said that groups of Free Army militia attempted 4 days ago to take control over Beir Ajam and Barkia villages and the surrounding jungles in the liberated section of Golan.
"Their attempt did not succeed, where Syrian Army stated wide operations to mop-up the two towns and their surrounding jungles" added the newspaper.
The Israeli occupation Army raised yesterday its readiness in Golan after 3 Syrian tanks entered the buffer zone of the border area.
The sources revealed that the tanks entered Beir Ajam village near a location for the occupation army during fighting the armed rebels.