Lebanon
Middle East
Diab Says Tripoli Rioters Will Be Held Accountable, Vows to Secure Aid for 50,000 Families
Lebanese Caretaker Prime Minister Hassan Diab stressed on Saturday that all protesters involved in riots and sabotage acts which took place earlier this week in Tripoli will be held accountable.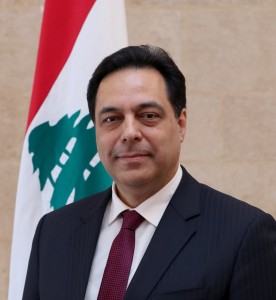 In a phone call with the Mufti of Tripoli and the North Sheikh Mohammad Imam, Diab confirmed that riots that took place in Tripoli, including the assault on Tripoli's Serail, Sharia Court and municipality building, constitute an attack on the state and its dignity.
"All those who participated in those attacks will be arrested and referred to the judiciary to be held accountable," the caretaker premier said, as quoted by National News Agency.
Diab also made a phone call with the mayor of Tripoli Riad Yamak, during which he stressed that no one will be able to obliterate the city of Tripoli's heritage and history, and ensured that the criminals who torched the municipality of Tripoli will be held accountable.
He informed Sheikh Imam and Yamak that he had instructed the Higher Relief Commission "to act urgently by conducting a survey of the damage, cleaning up, and restoring the municipality building, through the state, donors or benefactors," a statement by the Caretaker PM press office said.
Diab also informed them that food assistance will be provided to more than 50 000 families in the city of Tripoli, to help them in these difficult circumstances, in addition to other various aid to be secured quickly.