Bahrain
Dictator Al Khalifa regime must listen to Bahrainis' opposition voices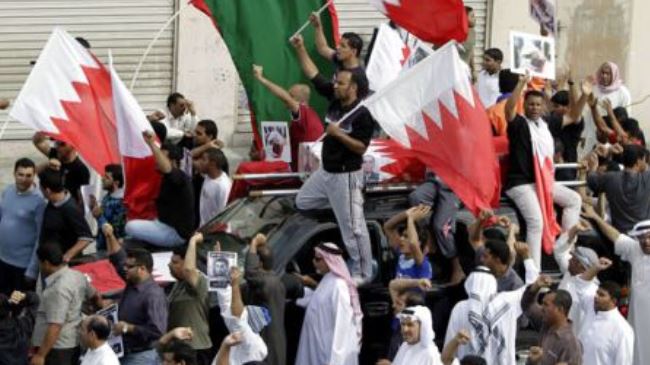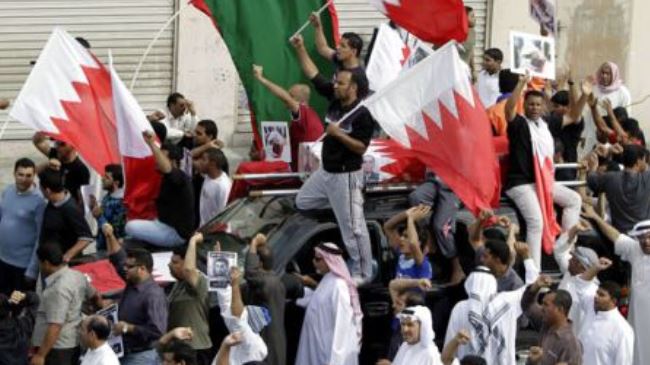 The Al Khalifa regime has always used force to silence the Bahraini protesters instead of listening to their voices, says an analyst.
"The Bahraini opposition since the revolution started as a civilian movement has been giving a lot of chances to the regime to correct … [its] position and to accept the offers made by the opposition to save the country from crisis," Qasim al-Hashmi, head of Bahrain International Mission from London, said in an interview with Press TV.
"It is very unfortunate that the regime did not want to listen to all those voices … and insisted" it seeks "to use the forces to silence people," the analyst stated.
Four opposition groups, including al-Wefaq, have recently announced that they plan to boycott the parliamentary elections that are scheduled by the government for November 22, saying the results are "fully controlled by the ruling authority".
In a statement posted on Twitter, al-Wefaq Secretary General Ali Salman said that as long as political leaders are behind bars, any election would be meaningless.
Salman also called on the Bahraini people to keep holding demonstrations until their rights are recognized and their demands are met.
The analyst also noted that boycotting the elections is a brave decision made by Bahrain's opposition groups.
Bahrain has been the scene of protests since mid-February 2011. Thousands of pro-democracy protesters have held numerous demonstrations in the streets of the country, calling for the Al Khalifa royal family to relinquish power.
Scores of Bahrainis have been killed and hundreds of others injured and arrested in the ongoing crackdown on peaceful demonstrations.