Yemen
Diplomacy key to solving Yemen, Syria crises: Iran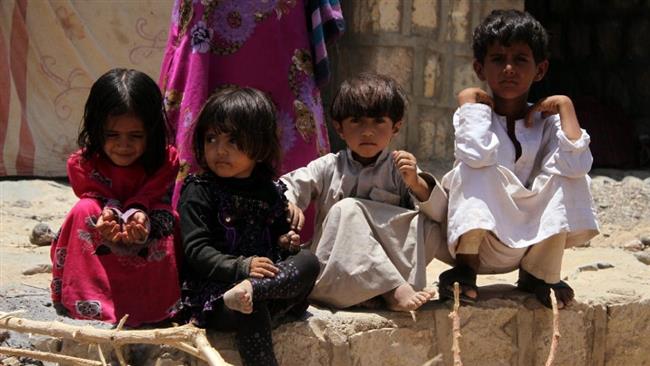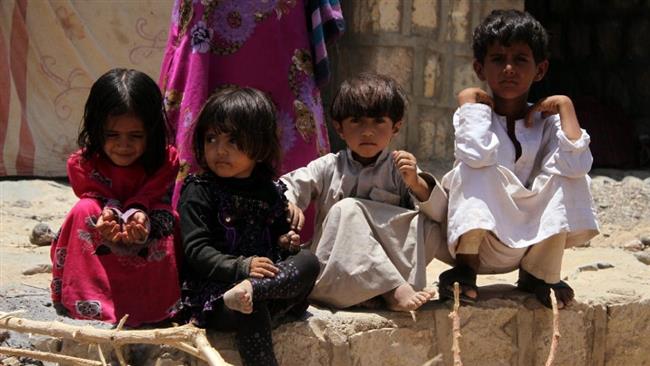 Yemeni children sit outside their shelter in Ma'rib province on April 24, 2015. ©AFP
A senior Iranian official has stressed the need for a political solution to the crises in Yemen and Syria, rejecting as unconstructive any measures that would aggravate insecurity in the region.
Hossein Amir-Abdollahian, the Iranian deputy foreign minister for Arab and African affairs, made the remarks on Thursday during a meeting with Qatari Foreign Minister Khalid bin Mohamed al-Attiyah in Kuwait.
Amir-Abdollahian also called for further cooperation among regional nations, stressing the need to foster cooperation among regional Muslim countries.
The Qatari official, for his part, urged consultations on regional crises.
Attiyah described terrorism as a serious danger to all, stressing that the security of regional countries are intertwined as they would all bear the brunt of insecurity in the Middle East.
Since March 2011, Syria has been gripped by a devastating crisis, which has reportedly claimed the lives of over 222,000 people. According to the UN, an estimated 12 million people in Syria are in need of emergency relief assistance.
Yemen has also been under Saudi air strikes since March 26. The military aggression carried out without a UN mandate is meant to restore power to fugitive former president, Abd Rabbuh Mansour Hadi, a close ally of the Riyadh regime.
The meeting between the Iranian and Qatari diplomats came on the sidelines of the 42nd meeting of foreign ministers of member countries of the Organization of Islamic Cooperation (OIC) in Kuwait.
Humanitarian aid to Yemen
On the sidelines of the OIC conference, Amir-Abdollahian also held a meeting with Djibouti Foreign Minister Mahamoud Ali Youssouf, during which he expressed Iran's readiness to send more relief aid to war-hit Yemen.
Amir-Abdollahian also called for implementation of Iran's four-point peace plan on Yemen, which includes intra-Yemeni dialog, and underlined the need for a UN-sponsored political solution to the crisis in the Arab country.
The Djibouti foreign minister, for his part, said that his country was ready to receive and deliver further humanitarian aid to Yemen.
He said that Djibouti is now hosting nearly 20,000 Yemenis who have fled the crisis in their country, calling on international bodies to help war-hit Yemenis both in their country and in Djibouti.
According to the UN, about 2,000 people have been killed and more than 500,000 displaced as a result of the tension in Yemen.