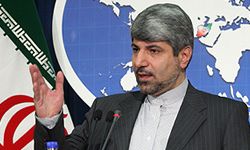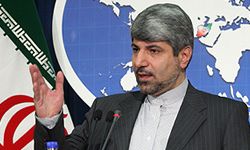 A senior Iranian foreign ministry diplomat warned the US and its allies about imposing unilateral sanctions on Iran's oil sector, and advised them not to start the dangerous oil game with Tehran.
Iranian Foreign Ministry Spokesman Ramin Mehman-Parast made the remarks, stressing that by imposing oil sanctions against Iran, the US and its allies are entering a dangerous game which will have consequences for them.
Referring to Iran as the fourth largest crude oil and second gas exporter, he said that imposing sanctions on Iran's energy sector is impossible.
"For economic progress countries have no driving force other than sustainable and long term energy, so they must answer how one can limit or block the source of this energy," Mehman-Parast added.
He added that over the past 32 years Iran has always succeeded in turning sanctions and economic hardships into opportunities and will not surrender to the ploys used by arrogant powers.
After the US, the European Union is also expected to hold its summit meeting later this month on January 23, to discuss proposed embargo on Iran's oil exports.
EU members have so far failed to reach a final agreement on such details as the exact timing of the sanctions and their diplomats say it may take months before sanctions actually enter into force given the critical economic conditions facing European countries.
Earlier this month, Iranian Oil Minister Rostam Qassemi warned that imposing sanctions on Iran's oil industry will destabilize the world markets, adding that the sanctions policy is, thus, an irrational move.
Qassemi said the Islamic Republic of Iran's policy is based on good relations with all the world countries, adding Tehran does not pursue severing ties with others.
"The world needs our energy and our relations with other countries are based on fair relations and mutual respect," he said, adding that too many countries are eager to buy Iran's oil.
Stating that the country is facing no problem in selling its oil, the official noted "Not only we have many customers, but we also have sold our oil in advance.