Africa
Middle East
Palestine
World News
Diplomat behind Sudan-'israel' normalization attempts dies of coronavirus
A close adviser to the head of Sudan's sovereign council and a key figure behind burgeoning clandestine relations between the Northeast African country and the Israeli regime has died of the novel coronavirus after being flown to Occupied Territories to receive treatment.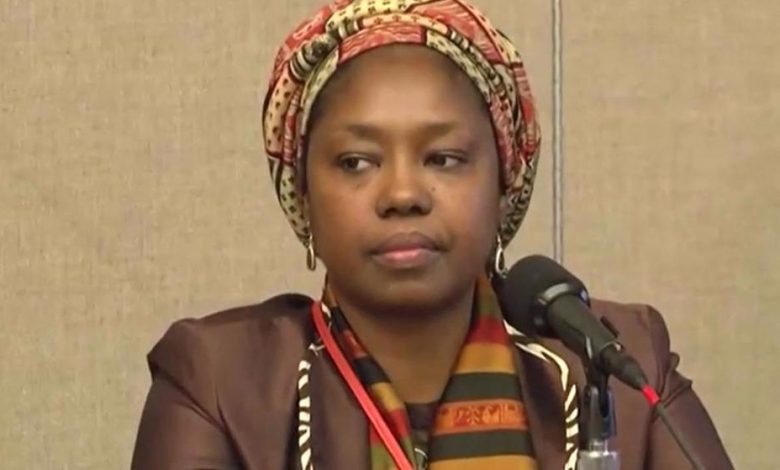 English newspaper the Jerusalem Post, citing a report published by Israel's Channel 13 television network, said Najwa Gadaheldam had passed away, just days after contracting the highly contagious virus.
Channel 13 added that an Israeli plane landed in Khartoum International Airport on Tuesday morning with senior diplomatic officials, medical personnel and equipment, after learning of Gadaheldam's condition.
The Israeli medical team arrived too late when the Sudanese diplomat was already in critical condition. Gadaheldam later died from complications stemming from the coronavirus.
The flight caught public attention after her plane took an unusual flight path and appeared on radar and various flight tracking sites, which would have otherwise remained a secret.
Earlier this week, the office of Israeli prime minister Benjamin Netanyahu revealed that the 70-year-old chairman of the Likud party and Sudanese leader, Abdel Fattah al-Burhan, had a telephone conversation on the first day of Eid al-Fitr holiday, which marked the end of the holy Muslim fasting month of Ramadan.
The two official apparently discussed ways to strengthen mutual ties during the phone call.
Back on February 16, Netanyahu said that an Israeli civilian aircraft had flown through Sudanese airspace for the first time, in what was seen as another example of warming ties with the Israeli regime.
Israeli newspaper Haaretz, quoting an unnamed Israeli official, said then that the plane was "a private Israeli executive jet."
Burhan met Netanyahu in the city of Entebbe in central Uganda on February 3.
A high-ranking official with the Palestinian Islamic resistance movement, Hamas, has denounced Sudan's decision to forge normal relations with Israel, describing such attempts as nothing but a "mirage."
"My message to the Sudanese government is: You are free in your internal and external policies, and we do not dictate anything to anyone. However, normalization with Israel is simply a … mirage as regards interests," Khaled Meshaal wrote, the al-Quds al-Arabi reported on Saturday.