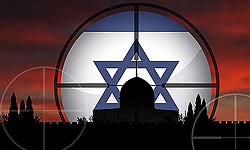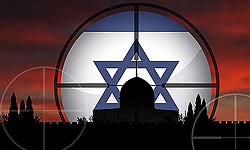 Tehran's Envoy to Moscow Seyed Mahmoud Reza Sajjadi condemned continued bloodshed by the Zionist regime of Israel, and said that the Zionism is now the basic problem of the world.
Addressing a ceremony on the occasion of the International Quds Day in Moscow on Thursday, Sajjadi said that Zionism has turned into a basic problem for the world and even the Jews are suffering from such a disaster (Zionism).
He stressed Quds Day's role in attracting the attention of the freedom-loving people for fighting violation and bloodshed of the Zionists, and noted that the Quds Day has become an international symbol to fight any form of tyranny and aggression.
The International Quds Day is an annual event opposing Israel's occupation of Beitul-Muqaddas. Anti-Zionist rallies and demonstrations are held on the last Friday of Ramadan in Muslim and Arab countries around the world, specially in Iran.
The late founder of the Islamic Republic, Imam Khomeini, in August 1979 declared the last Friday of the Muslim holy month of Ramadan as Quds Day, calling for international rallies in support of Palestinians and against Israel.
Millions of Iranians staged massive rallies in Tehran and other cities on Friday to condemn continued occupation of the Palestinian territories by the Zionist regime and show strong support for Palestinians against Israel.