Iran
Middle East
Yemen
Diplomat: France Better to Stop Complicity in Saudi Carnage of Yemeni People instead of Peaching Iran
Iran's Human Rights Attaché in Geneva Mohammad Sadati Nejad said instead of shedding crocodile tears for "human rights situation" in Iran, France had better stop selling arms to the Saudi-led coalition which is massacring the Yemeni nation.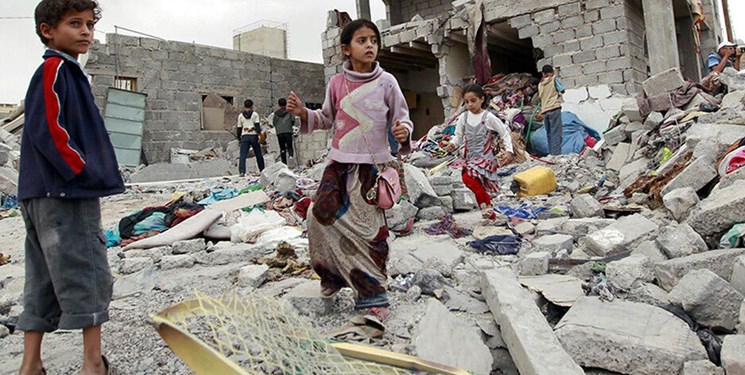 Yemen has turned into the most gruesome human disaster owing to the arms sale by France and its accomplices to the belligerent Saudi coalition, Sadati Nejad said on Thursday.
"Speakers have used the Human Rights Council sessions to make threadbare allegations against Iran," he said.
Sadati Nejad stressed that the US, Canada, France, and Germany, who have a terrible record of systematic violation of minorities, are not entitled to preach others, adding that the US as the pioneer of proliferating terrorism and bullying policies in the world, it should be made accountable for economic terrorism against human rights.
He continued that Canada, France, Germany and the US are all accomplices in the wars against the people of Yemen and Palestine.
French Foreign Minister Jean- Yves Le Drian had voiced "concern" over what he claimed as the "fate of dual citizen prisoners" in Iran.
This comes while, the administration of French President Emanuel Macron has been suppressing nationwide movement of "yellow vests" since November 2018 which has led to detention of thousands of protesters and death of scores of others.