Syria
Diplomat: World Public Opinion Favors Diplomatic Settlement of Syrian Crisis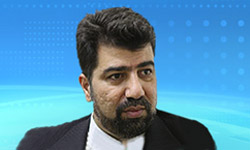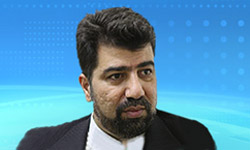 Iranian Ambassador to Beirut Qazanfar Roknabadi underlined that the world public opinion is in favor of the diplomatic settlement of the crisis in Syria and Tehran is due to hold a conference later this month to this end.
Roknabadi said the international meeting of 'Friends of Syria' in Tehran on May 29 is a good opportunity to promote coordination and mutual understanding among true friends of the Syrian nation in a bid to accelerate working out a solution.
He made the remarks, addressing a group of distinguished Lebanese press and media people and managers in Beirut.
He stressed that the world public opinion is very much interested in seeking a diplomatic solution to the crisis in Syria but certain countries fanned the flames of the proxy war in Syria and caused a true crisis there through financial and arms supports to terrorists groups.
Pointing to Iran's steady and constructive role in materialization of the legitimate demands of the Syrian nation through talks and dialogue, the ambassador said the upcoming international meeting in Tehran on Syria which is a follow up to two previous ones will be held by participation of a remarkable number of countries and international organizations including the United Nations.
Iran has intensified diplomatic efforts to end the ongoing crisis in Syria.
Last week, Iranian Foreign Minister Ali Akbar Salehi said his recent tour of the regional states was aimed at preventing the spread of the Syrian crisis into the region, and added that the regional countries share Tehran's views on Syria.
"The Islamic Republic of Iran is in constant contact with different regional states to prevent the harmful aftermaths of some regional developments from spreading to the entire region," Salehi said on the sidelines of a conference dubbed as 'Diplomacy and Soft Power in the Great Prophet's (PBUH) Sirah (life and tradition)' in Tehran.
Salehi also said that during his trip to Damascus he had a meeting with Syrian President Bashar al-Assad to share the world and regional countries' views on the Syrian crisis with Assad, and said "good decisions were made" at the meeting.
Salehi ended his two-day tour of Jordan and Syria last Wednesday. The Iranian foreign minister, heading a high-ranking delegation, started a visit to Jordan and Syria last week to discuss bilateral ties and regional developments, the Syrian crisis in particular.